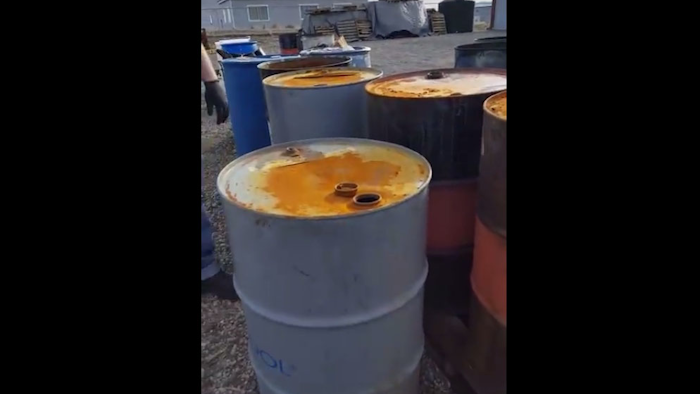 CARSON CITY, Nev. (AP) — Nevada environmental officials said they are expediting an investigation into whether illegal dumping occurred at a foundry near Carson City after a video supposedly showing a spill there circulated online.
The multi-agency investigation of dumping at Mound House is expected to take at least a few weeks, KRNV-TV reported.
The video was viewed at least 800,000 times before being deleted. It appears to show two men dumping an unidentified murky liquid. The men say they are foundry employees and were acting under orders to regularly dump the liquid or risk losing their jobs.
A statement from Production Pattern and Foundry denied any involvement with illegal dumping and accused the men, one a current employee and the other a former employee, of falsely accusing the company to further their own agendas.
Nevada Division of Environmental Protection Bureau Chief Jeff Collins couldn't comment on the investigation, but confirmed the spill occurred in March.
The division is waiting for the results of soil sample testing from the Environmental Protection Agency .
Collins said the agency takes all cases of potential illegal dumping seriously. About 600 such cases are reported to the state's environmental protection division each year.