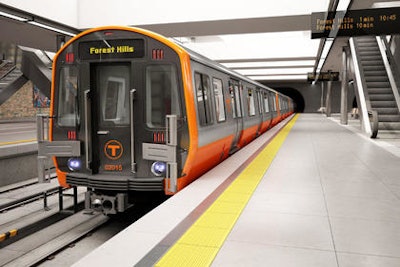 A state-owned Chinese manufacturer will break ground Thursday on a new plant in Massachusetts, which could be just the beginning of a larger push into the American market.

The China Railway Rolling Stock Corporation won a $566 million contract to build railcars for Boston's subway system, in large part due to its pledge to assemble the cars in nearby Springfield with about 150 employees.

It's the first major U.S. transit contract to be awarded to a Chinese railcar company, and The New York Times reports that CRRC views the new plant as the beginning of a potentially lucrative new foray into the U.S.

The Chinese government is pushing its companies to seek out new export markets, which could coincide with the desires of state and municipal leaders in the U.S. to upgrade their transit systems — including, potentially, to the high-speed systems in place in Asia.

"With our expertise in this field, we would like to partner with whichever states see the need and continue to be a good partner and help create local jobs," CRRC's Yu Weiping told the Times through a translator.

The Chinese government formed CRRC in June by recombining C.N.R. and C.S.R. into a state-owned monopoly after 15 years apart. Officials believed the separate companies ended up undermining each other's contract bids.

C.N.R. beat out C.S.R. and three other non-U.S. rivals in the competition for the Massachusetts contract last year.

The $60 million plant will open next year and produce the first of 284 railcars in 2018. The new cars will replace the decades-old ones operating on the Boston system's largely north-south Orange and Red lines.