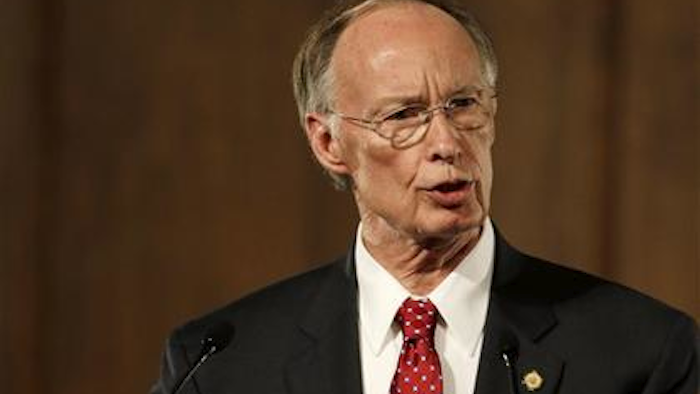 An automotive parts supply company based in India is planning to build a $150 million plant in Tuscaloosa and create 650 jobs, Alabama Gov. Robert Bentley announced Thursday.
Samvardhana Motherson Group is planning a 700,000-square-foot plant, which will be named SMP AutomotiveSystems Alabama Inc.
Construction is expected to begin before the end of 2015 and the facility will supply the Mercedes Benz U.S. International plant in Vance, Alabama, officials said. The plant's employees will produce bumpers, spoilers, interior door panels and other parts.
Alabama is home to three automotive manufacturing plants, an engine manufacturing plant and many other facilities that offer parts and services. A positive business climate and skilled workforce helped secure the company's commitment in west Alabama, Bentley said.
The company will receive credits under the "Made In Alabama" jobs incentives package. The company qualifies for more than $22 million in a 10-year investment credit that may be applied against state income and utility taxes, Alabama Department of Commerce spokesman Jerry Underwood said in a written statement.
The state is also offering SMP roughly $3.5 million in assistance from the Alabama Industrial Development Training program, and local governments may also offer the company incentives, commerce officials said.
The new jobs are expected to be created by the plant's fourth year of operation. At full staffing, the plant's payroll is expected to total $26 million, Underwood said.
"SMP will benefit from the Tuscaloosa region's reliable labor force and be supported by a successful and continuously improving workforce development and training network," Tuscaloosa County Industrial Development Authority Executive Director Dara Longgrear said in a written statement. He said the authority "looks forward to partnering with SMP as they continue to grow and prosper as a world leader in high quality interior and exterior automotive systems."
According to the Alabama Department of Commerce, 994,000 vehicles were produced in the state in 2014 and automobiles are Alabama's top export. Alabama has shipped $6.6 billion in vehicles to 99 countries, according to state commerce officials. As of July, the automotive manufacturing and supply industry employed 37,900 Alabamians, Underwood said.
The company's corporate headquarters is in India and its European headquarters is in Germany. Officials say the company operates in 25 countries and employs more than 70,000 people.