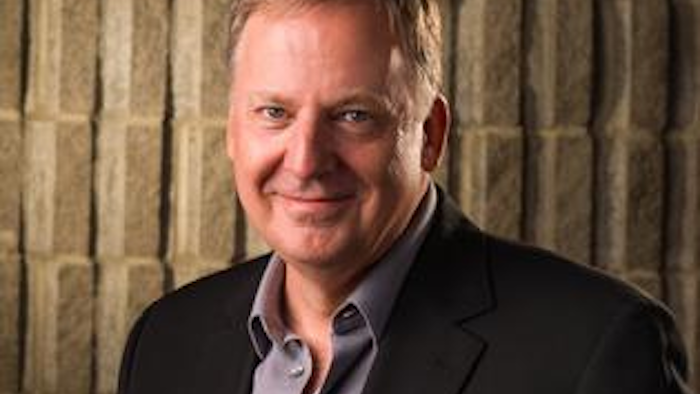 Pretty much everyone is aware of the enormous growth predictions for the Internet of Things (IoT). My team at bbotx and I have been vocal in our argument that this change won't come from the "tin foil hat" end of the spectrum. It will be industrial applications — practical applications — that lead this growth.
To accomplish this, the IoT has to be merged with what are traditionally seen — and in some quarters is sneered at — as "smokestack" industries. While we have experienced spectacular growth in the tech sector over the past decades, the industries that created the massive industrialization of our world have not become as irrelevant as some like to think.
Old school industries are still a massive part of our economy and our lives, even if they don't enjoy the often-ridiculous valuations of tech companies. I don't want to start a bun-fight, but we can use any given day as a snapshot and compare Ford (F) and Amazon (AMZN). On the day that I chose, F's revenue projections were $144 billion with net income of $3.2 billion. F had a market cap of $64 billion. AMZN's revenue projections were $175 billion with net income of –$241 million. AMZN had a market cap of $175 Billion. Lets look at Stanley Black and Decker (SWK) and Facebook (FB). SWK has a remarkable history of earnings and dividend growth going back 47 years. SWK's revenue projections for the year were about $11.3 billion with net income of $857 million, and it had a market cap of $15.8 billion. FB had revenues of $12.5 billion with net income of $2.9 billion and a market cap of $219 billion.
Seems a little out of balance. Let's not get started about Alibaba.
In our marvelous modern age, many of the advantages of an established business such as Stanley have been dismissed as "bricks and mortar." Amazon has done a pretty good job of changing the path to market — although it is blazing a not very profitable trail. These old companies are well-managed, deeply embedded, have proven extremely resilient and have well-established, effective product development and distribution capabilities.
A lot of the promise of the IoT will be realized by "boring" smokestack companies adding state awareness and reporting capabilities to existing products. In fact, these new capabilities will give these smokestack companies both new markets AND a compelling reason for their clients to replace many of their existing things.
Car manufacturers have been putting computers in cars for decades. BMW recently became the first to do an OTA (over the air) software update to a car. This was an interesting milestone, but also is the first time it is possible to inject malicious code into a car remotely. GE has been making massive use of computer and radio technology in locomotives and jet engines for years. The IoT is not new in the smokestack community. What is happening is it is moving down market to less expensive things as the costs of microprocessors and low energy radios come down.
Just adding a radio and microprocessor to a thing and calling it IoT is not enough. Most traditional manufacturers are not particularly versed in large-scale software development, at least not in the commercial sense. To really make a difference for their customers, traditional manufacturers need to offer a broader context for their products — enterprise integration is taking on a new meaning. Users need to create applications of technology that merge sensors, devices with built in radios and micros, with real world objects, people and tasks to easily create meaningful and secure systems.
Being able to tell not just that a tool or device has been used, but also how and in what context is where traditional technology and the IoT will create significant value. What we expect to see are alliances between technology startups and well-established companies to add new capabilities to their products.
About the Author: Paul Hanson has extensive experience in software product development, business development, and global business. Currently Paul is the CEO and Co-Founder of bbotx inc., a startup in the Internet of Things space and can be found on Twitter @bbotx.