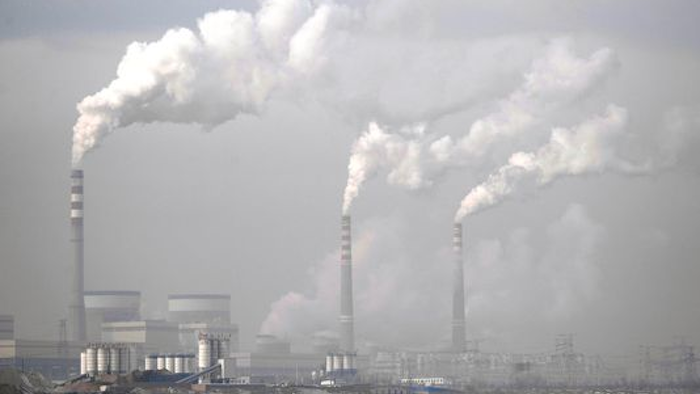 A GOP-controlled Senate panel on Tuesday approved a $31 billion spending bill slashing the Environmental Protection Agency's budget by more than $500 million and seeking to block the agency on clean air and water regulations, global warming, and hydraulic fracturing to extract oil and gas from federal lands.
The measure, drafted by Lisa Murkowski, R-Alaska, is opposed by panel Democrats and the White House and came as the Senate's top Republican laid the groundwork for a vote later this week in which Democrats are poised to filibuster the Pentagon's budget in a Washington showdown over the agency spending approved each year by Congress.
The buzz of activity involves the agency operating budgets Congress passes each year, a process that this year features a drive by President Barack Obama and his Democratic allies on Capitol Hill to boost spending for domestic programs and the Pentagon as well.
Republicans have responded by increasing defense spending but freezing domestic agencies, for the most part, in keeping with the return this year of automatic spending cuts called sequestration.
The ongoing budget battle features fights big and small, from tens of billions of dollars in increases sought for the nuts and bolts operations of the government to regulations limiting sales of antique ivory in the U.S. Both the House and Senate EPA and Interior Department funding bills are stuffed with GOP policy "riders" aimed at reining in Obama administration actions on endangered species, ozone standards, "fracking" on federal lands, and new clean water rules.
Senate Democrats, meanwhile, praised a $47 billion bill for the Department of Homeland Security, even as a showdown looms in that chamber over environment-related provisions in the EPA and Interior Department funding bill.
In the past, Obama has used veto threats to preserve new regulations in the works or being planned. But GOP measures advancing this week are reminders of the party's success in cutting staff levels at bureaucracies like the EPA and IRS even as they struggle to find enough money for favored programs like drug treatment, flood mitigation and updated flood maps.
A House panel, meanwhile, unveiled a $153 billion House labor and health funding measure that, for instance, carves out small increases for health research, special education, and community health centers, but eliminates Title X funding for family planning services. It also slashes the National Labor Relations Board, tries to eliminate funding to implement the Affordable Care Act, and cuts money to reduce teen pregnancy. The measure cuts almost $4 billion from current levels and $15 billion from Obama's request.
"This bill is woefully underfunded and is simply inadequate to meet our country's needs," said Rep. Rosa DeLauro, D-Conn.
Senate Democrats promise to block the defense appropriations bill — a separate policy measure is expected to advance this week — in hopes of forcing Republicans to the negotiating table. The strategy seems risky since it would put Democrats on the hook for filibustering troop pay, funds for operations in Afghanistan and combating Islamic extremists, and the rest of the Pentagon budget. This would all be part of a strategy that might not pay off for months, if at all.
"Voting to filibuster would mean allowing Democrat leaders to hold our military hostage at a time of unprecedented global threats, as part of some partisan ploy to extract a few more bucks for Washington bureaucrats," said Senate Majority Leader Mitch McConnell, R-Ky.