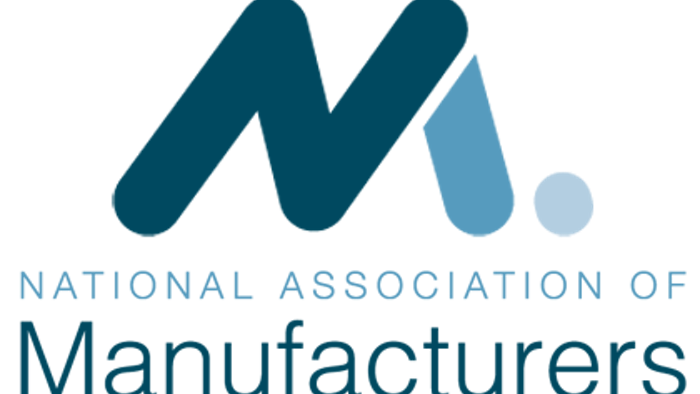 The National Association of Manufacturers' (NAM) Task Force on Competitiveness & the Workforce presented an action plan from its yearlong effort to improve workforce preparedness and capabilities to the NAM Board of Directors and Chairman Doug Oberhelman, chairman and CEO of Caterpillar Inc. Oberhelman established the group of 17 NAM Board members representing large and small manufacturers last October and asked Chip Blankenship, president and CEO of GE Appliances & Lighting, to serve as chair.
While the problem is oft-discussed, the task force's approach was unique and in true manufacturing form with an eye on results, creativity, and hands-on involvement. Over the past year, the manufacturing executives participating in the task force met with governors, educators, members of Congress and their staffs, think tanks, economic development experts and countless others to share experiences and best practices. The task force created a toolkit and guide to help manufacturing leaders collaborate in their local communities to determine the key competencies needed for new hires to succeed in today's advanced manufacturing operations, develop a plan for local workforce training providers to deliver the needed training and grow a pipeline to ensure a supply of future skilled talent.
"I'm confident that we can build our workforce, and the task force is offering a step-by-step guide," said Blankenship. "We're making it happen in Louisville and in other areas of the country where NAM leaders who drove this task force are effecting change at the grassroots level. Manufacturers will use the toolkit to identify hiring and credentialing challenges and devise a plan to tackle them together."
The task force's work will further amplify the NAM's message that manufacturing equals opportunity, which is the focus of its social media campaign, #WeAreMFG. The #WeAreMFG campaign aims to pique interest among young people using video, social media and eye-catching visuals to introduce high-tech, sleek, modern manufacturing. The manufacturing comeback cannot be sustained until the American people understand the positives that come from manufacturing jobs and demand policies from our nation's leaders that strengthen the manufacturing economy.
"One of the most fulfilling parts of my job is raising the awareness of manufacturing as a career path," said NAM President and CEO Jay Timmons. "It's a win-win because we offer high-paying, skilled jobs with upward mobility. Growing a talented workforce helps ensure that manufacturing will continue to be the bedrock of our economy. The task force shows what manufacturers can do when they tackle a problem head-on. The action plan the task force developed dovetails seamlessly with The Manufacturing Institute's skills-certification program, which enables American workers to receive a portable credential demonstrating their skills."
Members of the NAM Task Force on Competitiveness & the Workforce
Chip Blankenship, president and CEO, GE Appliances & Lighting
Ron Bullock, chairman, Bison Gear & Engineering Corporation (Manufacturing Institute Board of Trustees immediate past chair) 
Carlos Cardoso, chairman, president and CEO, Kennametal Inc. 
Enrique Conterno, senior vice president and president, Lilly Diabetes, Eli Lilly and Company 
Daniel Cruise, global vice president, government affairs and business development, Alcoa Inc. 
Mark Dobbins, senior vice president, corporate secretary, SUMCO Phoenix Corporation 
Collie Hutter, president, Click Bond, Inc. 
John Lundgren, chairman and CEO, Stanley Black & Decker, Inc. 
Peggy Montana, executive vice president, US Pipeline/Special Projects, Shell Oil Company
Blake Moret, senior vice president, control products and solutions, Rockwell Automation (Manufacturing Institute Board of Trustees chair) 
Nicholas Pinchuk, chairman and CEO, Snap-on Incorporated 
Austin Ramirez, president and CEO, HUSCO International, Inc. 
Thomas Riordan, president and CEO, Neenah Enterprises, Inc. 
Gregg Sherrill, chairman and CEO, Tenneco Inc. 
Sandra Westlund-Deenihan, CEO/design engineer, Quality Float Works, Inc. 
Chris Womack, president, external affairs, Southern Company 
Thomas Yura, senior vice president and general manager, BASF Corporation
Click here to view the NAM's guide for building a workforce-ready talent pipeline in your community.