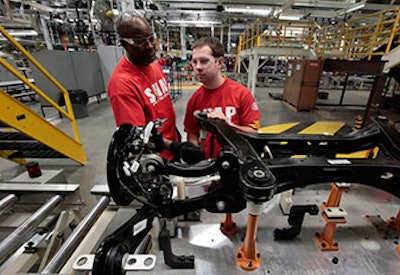 The Associated Press recently reported on the dangers of noncompetition agreements for workers. The article mainly focused on minimum wage employees working outside of the manufacturing sector, however, this is an issue that translates across industries. Though noncompetition agreements are already fairly commonplace for executives, is it fair for this practice to be applied to lower level employees?
From an employer's perspective it seems like a no-brainer: making employees sign an agreement protects the company. For example, in the essay "Ties that Truly Bind: Noncompetition Agreements, Executive Compensation, and Firm Investment," author Mark J. Garmaise writes that noncompetition agreements promote executive stability, reduce expenditures per employee and increase investment in employees.
The AP also states that noncompetition agreements function as tool for employers to protect company secrets which, in the manufacturing sector, can be critical in maintaining a competitive edge on the market. Letting knowledge of such information and best practices slip away could be extremely detrimental. While this primarily makes sense specifically on an executive level, a lower level employee may possess information critical to the production process or culture which a competitor might find appealing.
Though Garmaise's essay focuses on executives, it makes sense that stability as a result of a noncompetition agreement would also translate to the general worker; the stability comes from a certain lack of mobility. A worker, or an executive, that signs a noncompetition agreement often remains in one place, or with one company. In doing so, they are able to learn the ins-and-outs of said company and become more embedded in long term projects and investments. So in this respect, a noncompetition could actually be a positive element for lower level employees as it essentially influences them to 'stick it out' and, perhaps, work themselves into a more desirable position.
However, says Kathleen Chavez, a lawyer that deals with noncompetition agreements, "It has a chilling effect on people actually going out and trying to seek jobs because they fear getting sued."
Matthew Marx, a professor at MIT's School of Management adds, "If you can't leave, you don't have leverage." 
WHAT DO YOU THINK?
What are your thoughts on noncompetition agreements within the manufacturing sector? Do you think they are necessary for lower level employees? Should the practice be altered to give employees more power? Tell us what you think by leaving your comments below.
---
To read more manufacturing and technology news, sign up for our newsletter. You can also follow Manufacturing Business Technology on Twitter @MBTwebsite.