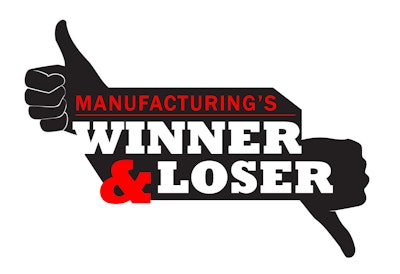 This week's winner climbed to the top of its industry by developing the most efficient solar panel; the loser is pleading guilty and paying the $10 million price.
Winner
​Elon Musk's SolarCity unveiled the industry's most efficient solar panel, converting sunlight into electricity at a 22.04 percent clip. The previous industry leader, SunPower, was 21.5 percent.
Chaired by Musk and founded by his cousins Lyndon and Peter Rive, SolarCity is the nation's largest solar panel installer. The company purchased Silevo last year to expand into manufacturing the panels and lower costs. The new panels will come from the company's forthcoming plant in Buffalo, New York, starting 2017.
Lyndon Rive said he hopes the new panels will help to settle "anyone's skepticism" concerning solar energy. Although he expects the company will be unable to produce as many panels as the demand for installations requires, even after the Buffalo plant is up and running, this is a significant step for both the company and the solar industry as a whole.
Loser
Lumber Liquidators plans to plead guilty to five environmental law violations, including one felony charge, along with paying $10 million. The decision follows a federal investigation into the company's importation of illegally sourced wood.
According to the Department of Justice, the wood came from Russia and Myanmar; the illegal logging there threatens the habitat of wild Siberian tigers. The DOJ said Lumber Liquidators should have known the wood was illegally sourced.
The $10 million payment will consist of a $7.8 million fine, two contributions of $880,825 and $350,000 to conservation charities, and the remainder of $969,175 as a forfeiture payment. This example is a good lesson to manufacturers and businesses about being aware of where your supply is coming from to ensure compliance with laws and regulations.