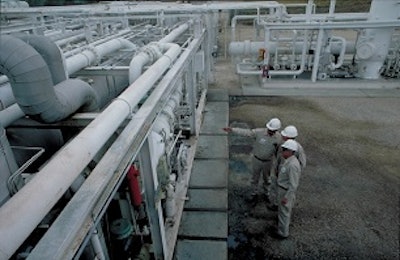 In an increasingly complex and challenging climate, chemical companies are facing a combination of shifting market forces and an increasingly heterogeneous customer set. Many organizations are focusing solely on all-out growth or across-the-board cost-cutting strategies in an attempt to adjust course. But succeeding in this environment requires a more innovative strategy. In fact, now more than ever, chemical companies should make the time and resource investments needed to develop new capabilities in natural supply chains.
Natural supply chains, as detailed in Strategy&'s recent perspective Future of chemicals, part X, provide a market-back approach that optimizes efficiency by matching the needs of each customer segment with complementary capabilities within the supply chain.
This approach requires companies to assess customer value and service requirements as they compare with their own manufacturing and supply chain capabilities, factory footprint, and product profitability. From this analysis, the company establishes a natural supply chain, with differentiated policies that more effectively serve the needs of both the chemical manufacturer and the customer – a tailored approach that benefits both sides of the transaction. The chemical company achieves better profit margins and more cost-efficient operations; the customer receives the products and services that it needs to ultimately satisfy its own customers and business imperatives.
Using natural supply chains, a chemical company could serve any number of differentiated market requirements, providing more tailored options that can help improve customer satisfaction, manufacturer cost levels, inventory productivity – and, of course, profits.
Natural supply chains typically deliver tangible benefits in as little as six to nine months, although more complex situations could stretch this time frame beyond a year. No matter how long it takes, the effort to develop this capability could lead to improvement across three key performance dimensions:
Improved service and growth: Fifteen to 25 percentage point gains in on-time-in-full (OTIF) service performance, due to improved sales and order management, more efficient manufacturing operations, and more beneficial logistics agreements between the supplier and the customer.
Cost reduction: Cost reductions in distribution, manufacturing, raw materials sourcing, logistics, and supply chain management, leading to a 5 to 10 percent improvement in EBITDA (earnings before interest, taxes, depreciation, and amortization).
Asset productivity: Thirty to 40 percent reduction in inventory by implementing more analytical inventory, pooling, and postponement. As a result, many companies can realize a one-time cash gain.
Developing this critical capability set is not easy; companies that successfully do so will still need to align the supporting elements of their operating models in order to realize sustainable benefits. But in our experience building these capabilities with chemical companies, the effort is certainly worth the payoff. Even, and especially, in the face of a volatile market that demands efficiency and flexibility to compete, much less thrive.