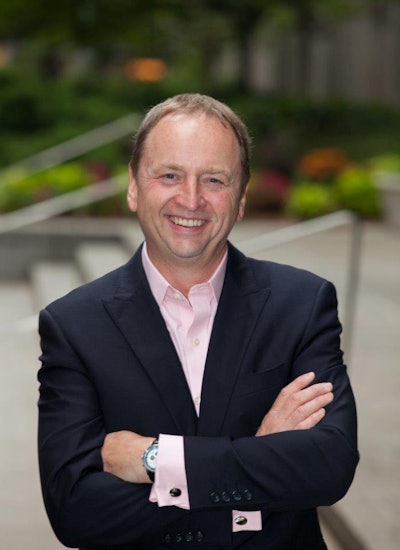 While the chemicals sector is no stranger to radical change, it is about to face a "perfect storm" of compliance change for which it really needs to be prepared. And that storm's name is "CLP."
Even for those of us who feel they have nothing more to learn about CLP, the key Classification, Labeling and Packaging EU regulation, the experience our customers are sharing with us suggests that there may be more than one hurdle still to jump. CLP (Classification, Labeling and Packaging), is the way Europe is going to get on the same page as the GHS (Globally Harmonized System), the UN common global way for organizations to communicate on the potential hazards of chemicals. CLP, as you know, complements the Registration, Evaluation, Authorization and Restriction of Chemicals (REACH) Regulation EC No 1907/2006).
But are you aware of what is involved with getting set up for that June 1, 2015 CLP deadline? Let's review. CLP aligns to GHS and introduces a whole new classification criteria for warning users of hazards in your products. Specifically, Physical Hazards (explosives, flammable gas, etc.), Health Hazards (toxicity, skin or eye irritation, etc.) and Environmental Hazards (e.g. aquatic toxicity) are covered.
Harmonized – But Extensive
To make sure everyone's on the same page, let's consider what has taken place to date. CLP requires chemical companies to classify, label and package their substances and mixtures before placing them on the market as a way to protect workers, consumers and the environment by means of labeling that reflects possible hazardous effects of a particular chemical. It also takes over some of the REACH Regulation regarding the notification of classifications, the establishment of a list of harmonized classifications and the creation of a classification and labeling inventory. The good news is that preparation for CLP is very much underway. Manufacturers and importers have already registered substances with the European Chemicals Agency.
However it's the next phase of CLP's rollout - labeling - that is now of concern. Be aware that the labeling deadline for classifying mixtures is May 31, 2015, and The Safety Data Sheet deadline for classifying mixtures follows three years later. What exactly is CLP going to mean for the labeling process?
There are new European hazard symbols (pictograms) that need to be introduced.
You need graphics for harmful chemicals and irritants that will be able to contain an exclamation mark within a Red Diamond shaped border.
For anything flammable, a symbol depicting flames within a red diamond border will be needed.
You will also need a set of new risk and safety statements. You need to not just be changing/adapting the risk statements or "Risk Phrases" you are already using, but introducing the newly approved Precautionary Statements to correctly badge what you offer. (Precautionary Statements are a set of standardised phrases giving advice about the correct handling of chemicals, such as "Keep out of reach of children" or "Do not spray on an open flame")
After the substance or mixture has been classified, all of these changes need to be applied to products labels, packaging and safety data sheets. According to CLP Article 17, a substance and mixture classified as hazardous must therefore bear a label that includes the following elements:
Name, address and telephone number of the supplier(s)

.

The nominal quantity of the substance or mixture in the package.

Product identifiers.

Where applicable, hazard pictograms, t

he relevant signal word, h

azard statements, a

ppropriate precautionary statements and a

section for supplemental information.
CLP also requires the label to be written in the official language or languages of the EU's 28 member states.
Finally, although CLP Article 32 provides some limited rules that define the location of information on the label, further details as to how label elements are arranged are left to the discretion of the person(s) responsible for compiling the label.
Let's consider what this means in practice. First, the EU has lowered the barrier about the quantity of chemicals needed to be in a product for it to trigger the need for a CLP update. You therefore need to check that products you haven't had to cover before don't now fall under the ruling. Secondly, if you are in the personal care, agrochemicals, DIY/household, medical device or cosmetics space, you may well offer things that are going to be CLP-impacted. Finally, even if you are aware of all the above and don't need to start a CLP-compliance initiative from scratch, we are being told by first adopters that CLP means not just new images but new and more words and information need to be displayed. That potentially means larger labels that all have to include the right symbols and phrases.
One reason for this is that additional pictograms are required under CLP. The new signal word will consume additional space, for example (i.e., Danger or Warning). Lower generic concentration limits also trigger additional classification and labeling, while more hazard and precautionary statements must be put on the label than in the past. Combined hazard statements "are not foreseen" under CLP. For instance, CLP provides for far more precautionary statements than the number of safety phrases we use now. And, again, all this has to be done to be on the shelves or in your supply chain by deadline – only seven full months from now. Failure to comply with CLP could mean major penalties, as well as a detrimental effect to a company's reputation.
Data-Centric
What's required in order to get on top of CLP? To fully meet all these new pressures, chemical companies need to introduce greater transparency into their processes. That's because managing all this efficiently and reliably requires something more robust than manual processes – it's going to mean having a solid technology platform that allows you to see what is happening in the labeling process across the business,  and in all divisions. Clearly there's a cost and investment need here. No one likes to spend money on compliance for the sake of it, but there is also an opportunity if you use the CLP deadline to drive deeper changes in the way you manage your labeling workflow.
The key is to adopt a data-centric approach to labeling creation and management. This can save a phenomenal amount of time and money, as well as improve accuracy, transparency and compliance. Why? Because you are working from a single, central, authorized instance of a safety data sheet. Working off one "master" database, containing all of the latest authorized labeling assets, and the ability to automatically track these and all related translations, means you can confidently and efficiently re-use the approved labeling components as needed.
That results in labeling and packaging creation that is faster, slicker and more reliable – enabling you to cope with any and all changes the market environment throws your way. The bottom line is clear - you need to start looking at CLP now in planning for these larger label sizes. And the sooner the better in saving time and money.
The author is the CEO of Kallik, a global provider of software solutions that simplify complex artwork management, generation and approval challenges for regulated industries. Find out more at www.kallik.com