As the function of labeling continues to grow in importance in today's global supply chain, many companies are searching for labeling processes that work hand and hand with their supply chain strategy. These companies recognize that labeling has becoming a mission-critical component in their supply chain as they continue to expand globally. Therefore, it's important to take a closer look at what changes are driving today's trends in labeling. Demand for color labeling and the expanding role of labeling as a function are just a couple of the trends that have been identified based on input from more than 600 supply chain professionals, from a wide range of leading global companies, in a recent Enterprise Labeling Trends Survey.
Trend 1: Demand for Color Labeling is Increasing
The need for color printing is becoming more prevalent across all industries in order to meet evolving regulatory, customer and corporate branding requirements. Today's global companies are outlining plans to increase the purchasing of enterprise software and color print technology sufficient to meet their color labeling requirements. Support for color printing is gaining in popularity as companies strive to eliminate the need for pre-printed label stock while reducing the occurrence of waste. Companies are embracing color print capabilities for to facilitate a range of capabilities.
Enable Regulatory Compliance
Labeling continues to play a critical role in meeting industry standards and regulations.
Meet Customer Branding and Use Requirements
Companies today are placing even more importance on the value of their brand. As a result, they are demanding more than ever that labels reflect the colors that are fundamental to the company's brand.
Eliminate the Need for Pre-Printed Label Stock
Supporting color printing not only enables compliance to meet key regulatory mandates and evolving business requirements, it removes the need for pre-printed label stock, helping companies save time and money.
Trend 2: Labeling is Everyone's Concern
As labeling in today's global supply chain becomes more complex, companies are realizing the vital role it plays in meeting customer and regulatory demands. Labeling, which intersects the supply chain at all levels, is becoming more prominent, involving multiple departments at global organizations and requiring specialized attention. Those departments include IT, Operations, Regulatory, Warehousing, Supply Chain, Manufacturing, Marketing and even Sales to name a few. Companies are recognizing the importance of coordinating labeling. In many cases they are establishing labeling groups or roles to manage labeling. There are three important reasons why companies are beginning to see labeling as a separate function.
More Groups Involved in Labeling
With the number of people and corporate groups involved in labeling growing rapidly, it's becoming increasingly important to provide labeling solutions that can meet their varied needs. To this end, companies are beginning to centralize labeling and access to key sources of label data to ensure that labeling is able to meet these diverse labeling requirements.
Labeling is Being Viewed as a Global Initiative
As businesses extend their reach across the global supply chain, they are looking to standardize their labeling solutions and maintain consistency with their labeling.
Increasing Labeling Regulations & Customer Requirements
Establishing a dedicated labeling role offers oversight to ensure that the business is adhering to both regulatory guidelines in each international region, while meeting unique customer demands throughout the company's global supply chain.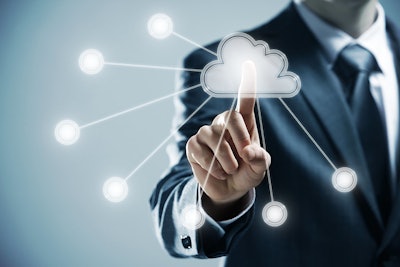 Trend 3: Customer-Specific Requirements Continue to Drive Label Changes
With nearly 60% of those polled reporting that their customer specific labeling requirements have increased since last year, it is clear that labeling requirements are more demanding and variable than ever. To meet these demands, organizations must be able to efficiently manage complex, variable data and formatting on their labels and do so quickly. Companies are striving to meet customer specific requirements in an efficient and timely manner. However, to meet these standards labeling needs to be both dynamic and data-driven.
Meeting Unique and Variable Labeling Requirements
Customers are demanding that their vendors meet a wide range of unique and variable labeling requirements including formats, barcodes, labels, languages and data attributes.
Providing the Flexibility to Create and Update Labels
When it comes to managing the label creation and update process, companies need to enable business users to manage label design.
Enabling Rapid Label Change and Customer Responsiveness
Companies today are faced with complexities and variations in labeling that they didn't need to deal with in the past.
Trend 4: Data-Driven Labeling is Imperative to Comply with Global Regulations
Regulations and the speed at which they change are continuing to have a significant impact on businesses today. With new standards and regulations dictating requirements across a wide range of industries, labeling has become a critical function for meeting compliance. However, constant change is necessary to comply with evolving requirements, therefore labeling must be both dynamic and data-driven for companies to quickly respond and avoid fines, supply chain disruptions and even loss of business. Evolving regulations continue to impact business.
Regulations Continue to Expand Rapidly
The effect of regulations and emerging standards continue to impact businesses globally. There are a vast array of evolving regulations, which span across a wide range of industries such as chemical, food and beverage, medical device and pharmaceutical and electronics.
Regulations Require Constant Change
As regulatory requirements increase, companies must find efficient ways to showcase unique data attributes and formatting standards including character level formatting, pictograms and other regulatory content.
Regional Implications of Global Regulations
Many regions across the globe maintain or are developing their own specific set of standards. These distinct requirements further complicate the regulatory landscape and must be met if companies want to do business in a specific market.
Trend 5: Cloud and Emerging Deployment Platforms Impact Labeling
Cloud and other emerging technology platforms continue to revolutionize the way companies conduct business and execute business processes. As companies continue to think differently about how applications will be delivered, they are at the same time beginning to think differently about how labeling is incorporated with their business and deployment models. There are a variety of important reasons for embracing new deployment models.
Centralizing Global Labeling Efforts
Businesses are centralizing labeling to improve consistency across their supply chain. Using a centralized deployment platform offers great flexibility, providing complete control over how capabilities are deployed over a global landscape.
Emerging Hybrid Deployment Models
Companies seeking global deployment for labeling are utilizing browser-based applications, which can dramatically reduce the burden of installing and maintaining labeling systems at individual locations.
Technology's Impact on Labeling Deployment
Technology continues to revolutionize the way companies conduct business and execute business processes. Cloud-based computing offers endless possibilities for outsourcing applications and computing infrastructure. Some companies are looking to integrate labeling with existing cloud-based systems or are looking for solutions that can be part of the adoption of this deployment model.
Josh Roffman is the Vice President of Product Management at Loftware