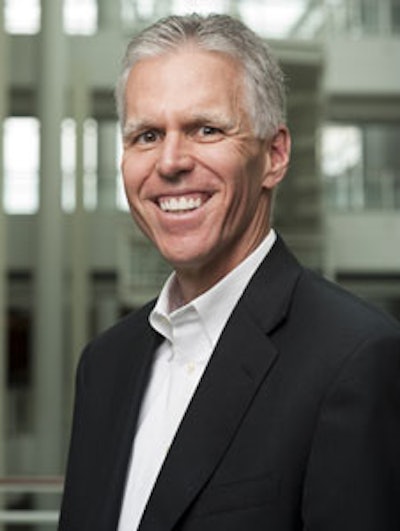 In it's tenth year, the continuously expanding Grainger Show invited thousands of the mega-distributor's customers, key suppliers, and employees to convene in Orlando, FL. This event began as a
sales meeting, and has evolved into a 15,000-person extravaganza of networking, educational content, and supplier displays.
In a media roundtable at this week's Grainger Show, CEO Jim Ryan addressed multiple topics including Grainger's position in the eCommerce space, it's evolving agenda surrounding safety, and the skills gap. Among the key highlights:
It appears that safety, especially from a services standpoint, will be a key area of focus for Grainger. According to Ryan, the company has not always had the reputation of a key safety solutions provider, despite it's emphasis in this area. This focus is supported by Sunday's announcement that Grainger will be embarking on a partnership with the National Safety Council, kicking off in the Fall of 2014. While Grainger has been hesitant to reveal too much detail at this point, it appears this project will center around resources for safety services like online questionnaires that help facilities easily understand their safety or compliance gaps and assess any service or product needs.
When in comes to eCommerce, the opportunities are almost endless, says Grainger. Ryan cited Grainger's designation by Internet Retailer where the company was listed as the 15th largest internet seller

—

in a group that includes both B2B and B2C. It's been several months since the launch of Grainger's mobile app and "so far so good," says Ryan. In Grainger's experience, the website redesign and mobile app has been a hit with procurement managers since it tends to reduce maverick spend and take cycle time out of the process. The company currently receives approximately ten percent of its site traffic from mobile devices, and has seen an interesting uptick in the number of mobile app orders that are picked up at Grainger branch locations rather than shipped.
Grainger continues to work to develop it's relationships with SMEs (small and medium enterprises) and does so through a dedicated salesforce it refers to as TSRs (territory sales reps), who focus solely on medium sized businesses and refine products and pricing accordingly. Global goals are less clear, but Ryan did indicate that because manufacturing is so MRO-intensive, there are big opportunities as other countries continue to develop in this space. Besides this, "our customers want us to be wherever they are," said Ryan, suggesting further opportunity in the global expansion of its existing customer base.
Ultimately, Ryan stressed that the Grainger business model is strong, yet the company still contends with the same widespread issue many distributors do

—

ensuring recruiting and retention methods keep staff strong. In the end, it comes down to finding the best ways to support the business model Grainger has put in place: "You've got to have great service, delivered by great people. We have and need to continue to have great people in our business," he says. "When you're the industry leader, you've got a lot of people trying to beat you; the battle for great people is just getting started."