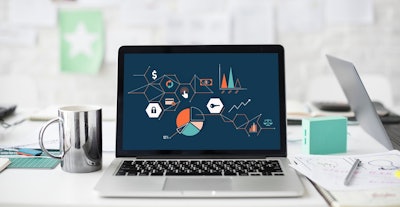 For today's hardware and device makers, digital disruption is the new normal. In fact, by 2020, it is expected that 50 percent of the Global 2000 will see most of their business depend on digitally enhanced products, services, and experiences. For those that are reluctant to change, the road ahead will be difficult.
Fortunately, many hardware and device makers do want to seize the digital opportunity, but the question is how? It's becoming clear that the only way for manufacturers to move fast enough to keep up with the pace of new digital demands is to launch a platform. Digital platforms are top of mind for manufacturing executives worldwide, but the path forward to launch, scale and create value is not always clear.
Here are five critical components that every digital platform should have to help manufacturers evolve and stay ahead in the digital economy:
1. Developer Ecosystem: To be successful, a platform must have an ecosystem that finds the right balance between driving new revenue streams for manufacturers and developers, and delivering new competitive value for customers. Companies that cultivate ecosystems around their core products drive more innovation, and do it faster than those that don't.
According to IDC, "Developer ecosystems… allow enterprises to massively scale distribution of their digital platforms and services through third-party digital innovators, accelerating adoption and revenue." Without a developer ecosystem, manufacturers will struggle to drive revenue—and relevancy.
2. Commerce Capabilities: In the digital economy, traditional manufacturing business models just won't work. Today, device and hardware makers not only need a digital commerce engine, but one that can handle the complexities of billing across an entire ecosystem of partners.

These capabilities include taxation, payouts, the ability to charge customers for subscriptions or single downloads, and the flexibility to change pricing as needed. Commerce engines should automate as many of the transaction processes as possible, from reconciliation, to creating customer discounts, bundles and promotions.
3. Analytics Capabilities: Without accurate tracking of what customers buy and how they use software, hardware and device makers are flying blind. A digital platform that offers advanced analytics capabilities allows manufacturers to optimize business models. Companies should utilize the large amounts of data their customers generate to create bundled services, drive new promotions, and offer insights to third parties to ensure that they are focusing their development efforts on the applications and services that customers demand most.
With relevant metrics, companies can efficiently shift resources to focus on the most in-demand services, or develop new products to fill any gaps in the product line.
4. Device Enablement: Manufacturers do not typically communicate with customers after a product is purchased. With device enablement, manufacturers can maintain ongoing relationships with customers by providing new software and services directly to devices long after the sale.
To achieve this, hardware and device makers need to make the platform accessible on customer devices, or the platform must enable the seamless distribution of digital products to those devices. When digital services are available at customers' fingertips, the experience is more streamlined and the platform is much easier to use.
5. Full-Featured Self-Service Capabilities: Marketplaces are essential to building a digital ecosystem around products, but to work as intended, the core functionality should be as frictionless as possible for end users. Today's business customers are accustomed to easy-to-use consumer technology, where software works seamlessly with devices and buying additional applications is easy.
As such, a digital platform must offer the same intuitive self-service experience. This means single sign-on, promotions, customer account discounts and language support, as well as capabilities to purchase and use new software and services across a manufacturer's entire product portfolio are imperative.
The Bottom Line
Due to digital disruption, more than half of manufacturing executives, 52 percent, believe that their businesses will not exist in their current forms in just five years. However, there is still time for device and hardware makers to change. With a platform strategy that includes these five core components, manufacturers will be able to thrive in the digital economy—now and in the years to come.
Dan Saks is president and Co-CEO of AppDirect.