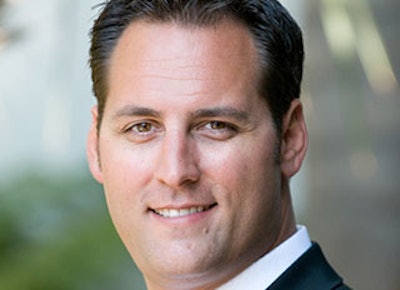 QuickBooks cloud hosting provides accountants and finance professionals with anytime access to their hosted QuickBooks Pro, Premier or Enterprise. With QuickBooks securely managed in the cloud, accounting online can be done from any Internet-connected device regardless of location. Rather than restricting access to a home or office computer, or taking a laptop on the road to visit clients, accountants can access QuickBooks software and data from any location using secure QuickBooks cloud hosting.
Whether accounting software remains within your CPA's domain or finds its way into in-house accounting and bookkeeping operations for your manufacturing firm — or some blend of both — this is a signal development. It's on par with the very helpful changes occurring within the ERP space. Indeed, now that enterprise ERP solutions can live and prosper in the cloud — and that cloud service providers can install, manage, update, protect and support ERP software for a low monthly fee — the question has shifted from "to migrate or not to migrate?" to "which cloud environment suits us best?"
The best news for accountants who may have considered QuickBooks cloud hosting when it was first offered several years ago, but were concerned about unwittingly violating Intuit's software license agreements, is that Intuit now enables end users to have their licensed copies of QuickBooks desktop software installed on servers in an authorized remote hosting facility. Accountants can then access that software over the Internet on a virtual desktop via a secure connection and a web browser. An important benefit accountants realize by working with an authorized hosting provider is the ability to "rent" access to QuickBooks and pay only a monthly fee as opposed to purchasing a license for several hundred dollars up front. In addition, because the software is hosted by the service provider, there is no pricey hardware to purchase.
It's helpful to fully understand the differentiation between QuickBooks Online Edition offered directly through Intuit, and having a QuickBooks terminal server. Hosting simply means that the QuickBooks software and data files are stored, accessed and run on the service provider's servers, rather than on the accountant's own PC or with the bean-counters in your operation. Accountants connect via the Internet to the service provider's systems to access and run the QuickBooks software and data files. While the key benefits between QuickBooks Online Edition and QuickBooks cloud hosting are similar, the major differentiator is that QuickBooks hosting allows accountants and their clients to access software, data and files simultaneously. Consequently, one of the clear benefits of QuickBooks cloud hosting is the ability to meet clients remotely, rather than in person. This ability is especially useful during tax season, when time is at a premium.
In addition to saving time and money, accessing QuickBooks in the cloud enables accountants to expand their businesses without upgrading their technology.Hosting QuickBooks for a growing business is a fast, affordable way to make business-critical data available to everyone on the team who needs it, simultaneously, without the restrictions, risk expense and disruption of maintaining it in-house.
QuickBooks hosting is also more secure because commercial hosting services typically maintain multiple levels of security, firewalls, encryption, backup power and hazard prevention — much more than what's typically available to a sole practitioner or small accounting firm. Additionally, updates and upgrades are performed behind the scenes, completely transparent to users, without disrupting the accounting practice.
QuickBooks hosting services ensure that the software and hardware is managed, backed up and always available via the Internet. QuickBooks cloud hosting is a convenient, cost-effective solution for accountants and accounting firms that want to work, collaborate and grow.
Adam Stern is founder and CEO of Infinitely Virtual (www.infinitelyvirtual.com) in Los Angeles, which offers cloud-based InfiniteERP.Twitter- @iv_cloudhosting
---
To read more manufacturing and technology news, sign up for our newsletter. You can also follow Manufacturing Business Technology on Twitter @MBTwebsite.