Start in the Music City of Nashville, TN, and drive east toward Knoxville. If your sense of direction fails, follow the University of Tennessee orange — you're heading straight for football country. Along the way, between rolling foothills dotted with aging tobacco barns, you'll begin to see evidence of the state's tremendous surge in automotive manufacturing activity that's garnered national attention in recent years. Newly constructed plants even flank the highway with either recently-completed or ongoing infrastructure projects.
Although this imagery might sound exaggerated, consider the following facts:
Tennessee has three major automotive assembly plants — specifically Nissan, Volkswagen and General Motors.
According to the Tennessee Department of Economic and Community Development, transportation is the state's top export. In 2015, automotive exports hit $6 billion, marking a 64 percent increase since 2010.
There are more than 118,000 automotive workers across the state and automotive operations in 88 of Tennessee's 95 counties.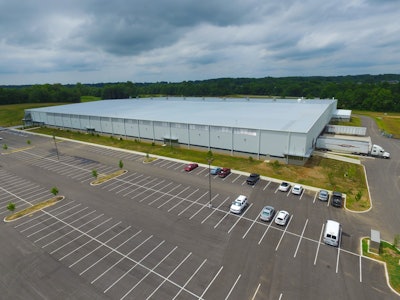 In 2016, IBM's Global Location Trends Report ranked Tennessee as the top state in the nation for job creation resulting from foreign direct investment. The report said that Tennessee is home to about 920 foreign-based establishments that, combined, invested more than $33 billion in 2015 alone. And, according to the Memphis Business Journal, the state was also ranked No. 1 in 2014 and No. 4 in 2013.
Now, about 80 miles outside of Nashville in Cookeville, TN stands the latest example of how automotive manufacturing is reshaping the state's economic footprint — Ficosa's 270,000 square foot, state-of-the art facility. Industrial Maintenance & Plant Operation attended the Cookeville plant's dedication ceremony in October 2016 to get an exclusive look at the innovative facility and speak with the Barcelona-based company's leaders.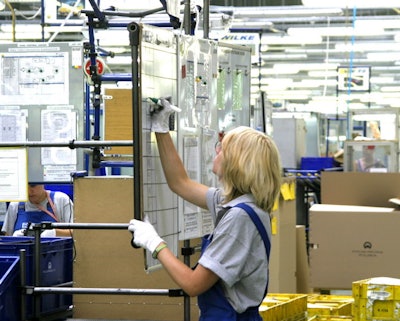 From Barcelona, With Love
Barcelona, Spain-based Ficosa International is a global company that researches, develops and manufactures high-tech vision safety, connectivity and efficiency systems for the automotive industry. Founded in 1949, Ficosa is known worldwide for its rearview systems (both interior and side mirror) that are used by top global original equipment manufacturers (OEMs).
Primarily, that's exactly what Ficosa's Cookeville plant will be churning out for the company's U.S. market. In fact, Ficosa already produces rearview systems for a host of automotive manufacturers including Ford, General Motors, Volkswagen, Nissan and Fiat Chrysler.
The plant is also the Tier 1 group's most advanced production center in the U.S. and, perhaps even, worldwide. However, it wasn't the Spanish company's first venture into Tennessee's booming automotive market. About 40 miles east of the new plant sits an older plant that Ficosa shuttered in May 2015 to make way for the Cookeville site. According to Ficosa North America vice president Fred Zicard, opening the new plant meant Ficosa could retain its 400 or so employees too.
"We bought the first Tennessee facility in 2008, but it wasn't serving the company's needs," Zicard said. "But, with the new Cookeville facility, we had the opportunity for new equipment and to design facilities around our process."
Melissa Thiele, an assembly operator, said she worked for years at Ficosa's other Tennessee plant and was grateful to be able to make the switch to Cookeville.
"There was no downtime at the other plant," Thiele noted. "We couldn't keep up with what we needed to do. Now, we have space to fill and grow into."
Zicard said that when working at full capacity, the state-of-the-art facility will be staffed by more than 900 employees who will produce 4.5 million units per year. That means they're in the market to hire around 500 new advanced manufacturing workers.
"We're looking to fill positions practically from top to bottom," Zicard said. "From production and project managers, technicians and engineers, to human resource specialists, assembly and warehouse workers. There are a lot of opportunities for anyone who has the skills and desire to be a part of building the car of the future. Some of our more successful employees even get the opportunity to live and work in other countries."
All told, Ficosa's total investment in the Cookeville plant comes to a whopping $50 million. However, Ficosa's CEO Javier Pujol and his father, Josep Maria Pujol — the company's chairman — don't seem worried. In fact, quite the opposite. During the dedication ceremony in Cookeville, father and son took turns speaking between Spanish and English. Translating for his pipe-toting father from Spanish, Pujol described the new plant as a strategic move that would enable future growth into one of the largest automotive markets in the world.
"By opening these new premises we are not only improving the group's efficiency and operational capacity in the region, but also reinforcing our commitment to bring more advanced manufacturing jobs to the U.S. and to help lay the foundation for a more successful manufacturing future in the state of Tennessee," Pujol said.
The CEO also spoke about Ficosa's partnership with Panasonic. The two companies joined forces in 2016 to develop and manufacture integrated technologies that will serve as the basis for the smart, connected driverless car of the future.
"We are boosting a plan to align the industrial strategy of Ficosa with Panasonic in the region of North America, in order to accelerate the launch of new products in the areas of connectivity, efficiency and safety," Pujol said. "This plan allows us to support the growth of the local market and increase our capacity of R&D in mirrors, shifters and new technologies that we are developing together with Panasonic, bringing together our technological capabilities with the know-how in electronics of the Japanese company."
It also must be said that the products Panasonic and Ficosa have developed are extraordinary. Tesla Motors thinks so too, which is why you'll see some of their handiwork in the much-anticipated Model 3 — Tesla's first attempt at an all-electric, mass market vehicle.
While demoing some of Ficosa's latest developments in its rearview mirrors, Adonay Villalonga, an application engineer for Ficosa, called the Cookeville plant "one of the most innovative places in the U.S. for automotive production. When asked why, he noted the obvious "cool factor" of the tech first.
"But it's more than that," Villalonga said. "The real value of the vehicles is the safety gained from them. Consider equipping these mirrors onto police vehicles or what this could be on larger industrial applications."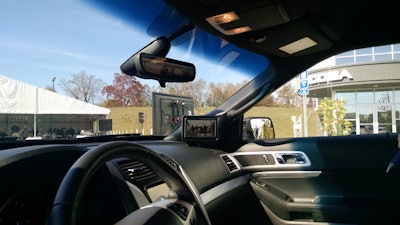 Order Up
Months before October's plant dedication, Ficosa received its first order that would be produced at the brand new facility. Four contracts from two different American OEMs were rewarded to Ficosa; the order was for 8.9 million units of rear-view mirrors to be delivered over a five-year period. Regarding the enormous order, Ficosa North America CEO Joan Cañellas said, "These new projects for rearview mirrors ensure high production volume and consolidate our business with strategic customers in the North America region, reaffirming our commitment and steady growth in this area."
And steady growth is good news for Tennessee, Ficosa, the city of Cookeville and the automotive manufacturing industry.