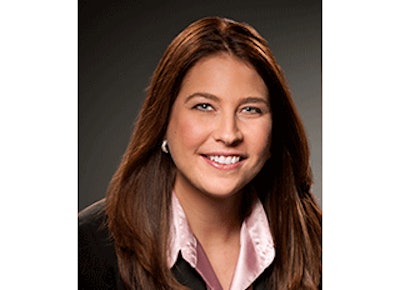 A recent National Resources Defense Council (NRDC) study revealed a whopping 40 percent of food available to Americans is discarded. This is particularly an issue for concern when reportedly 50 million Americans go hungry every day.
While food waste is commonly a result of consumer behavior after purchase, food manufacturers and their trading partners can help ensure more edible food stays out of the garbage by implementing better traceability processes. Historically, implementing traceability best practices to reduce food waste only aspirational—not a necessity. However, as we've seen with increased environmental consciousness in general, reducing food waste is gaining more attention today as consumer behaviors and expectations change.
Supply and demand is currently evolving due to growing consumer interest in e-commerce, enhanced check-outs and other technological conveniences. By 2023, the market for online grocery shopping will expand to 11 percent of U.S. grocery spending, more than tripling from its current 3.3 percent, according to a recent report from Brick Meets Click. Additionally, more socially conscious consumers are "eating local" and experts are already predicting that new grocery store models where "ugly" food is sold for deeply discounted prices will take off significantly in the next year. No matter what the next big trend is, there is already pressure placed on the food industry, especially the perimeter of the grocery store—the fresh products—where foods are more prone to spoilage.  
The supply chain processes based on GS1 Standards that have served the grocery industry well for the past 40 years provide a solid operational foundation to facilitate less food waste in this new era. Just imagine a perfect world for a moment where precise planning and visibility exists for all levels of the supply chain, from farm to fork. Only the food that will be consumed is delivered, and only the ripest foods are on display in stores. The head of the household can accurately plan out her family's meals for the week if she has full visibility into the optimal times to eat certain foods.  
While achieving perfection is admittedly unlikely, food manufacturers and their trading partners can do more to ensure consumer confidence in the safety and freshness of their food without sacrificing product quality. Adopting standards-based traceability procedures—or expanding upon the ones already in place—will lead to more precise inventory planning and category management.  
What do we mean by standards-based traceability, exactly? Using GS1 identification numbers, including the GS1 Global Trade Item Number® (GTIN®) for product identification, food manufacturers can identify trade items as well as supplementary information to facilitate the communication of product-specific information to trading partners wherever a barcode is scanned. A particular type of barcode called the GS1 DataBar enables not only the identification of a food item but can also encode data such as expiration dates and batch number to generate information about the source and movement of the product. By fully leveraging the power of the standards behind the barcodes, a product can be traced throughout the supply chain.
A standards-based approach is beneficial in many ways. It facilitates a more efficient "first in, first out" inventory management philosophy. Retailers can more efficiently facilitate automatic price markdowns as expiration dates grow near, and to prevent expired food from being sold. Manufacturers that utilize a common supply chain language with all trading partners can also rapidly pinpoint a suspect product anywhere in the supply chain. For example, instead of wiping out the entire product from retail shelves during a recall, standards-based traceability procedures allow for a more specific isolation of the affected product.
In any case, what is crucial for perishable product, where time is of the essence, is real-time inventory visibility.  For example, a major grocery retailer recently piloted a program that more fully utilized the capabilities of the GS1 DataBar barcode. On its private label gallons of milk, the retailer applied DataBar barcode that not only encoded the product's GTIN, but also featured the expiration date. Instead of deploying store staff to manually read the expiration dates on the gallons of milk, the retailer was able to conduct accurate scans of the barcode enabling better inventory visibility during the eight-day freshness timeframe. This pilot program was also implemented on roasted chicken prepared in the store. GS1 DataBar barcodes contained the GTIN as well as the time it was prepared, allowing for the roasted chicken package to be pulled after a set amount of hours and reused for other applicable prepared foods like chicken salad. 
These examples show that standards are a ready-made foundation that enables manufacturers and retailers to work together to encourage consumers to purchase short-dated products. This is a key step in cutting down the amount of food that is disposed of by retailers, as well as helping to reduce the economic and environmental costs associated with waste.  If mobile usage continues to impact the future of grocery shopping as predicted, apps will begin to dominate much like they have in the broader retail industry. This means the barcode is now a consumer-facing tool, rather than a back-end tool, providing product information in real time. With real-time visibility, dynamic pricing structures could become the norm, which could allow for immediate discounting or other incentives for purchasing food that is not yet "waste" but still approaching its expiration date.
As new purchase channels and behaviors become more mainstream, real-time inventory visibility will be key to providing the consumer with the appropriate quality item he or she desires. By identifying the item, capturing information about its life cycle and sharing it instantaneously and in an interoperable way, transparency in the supply chain will have truly been accomplished.
Ultimately, it will take both business and consumers to understand food waste issues by using available data to modify behaviors and help reduce food waste. As the consumer becomes more empowered, manufacturers and their trading partners should prepare for the demand for greater food industry transparency, and take advantage of the power of complete and accurate product information shared along the supply chain to influence and exceed consumer expectations.
Angela Fernandez is the vice president of retail grocery and foodservice for GS1 US, leading all collaborative activities with industry leaders and key trade associations to understand industry supply chain challenges and address how the use of GS1 Standards can help solve for those challenges.