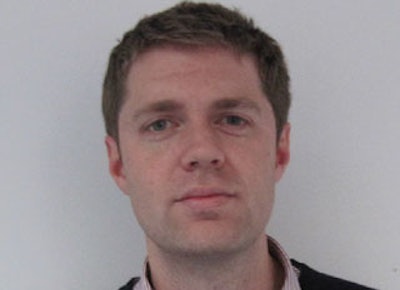 Fruit juices with high levels of antioxidants, such as pomegranate and cranberry, have become very popular over recent years due to perceived health benefits of antioxidant compounds and the increased accessibility through a number of global producers selling through global retailers. This is highlighted by a six-fold rise in consumption of 8-ounce servings of pomegranate juice between 2004 and 2008 and, in this time, pure pomegranate juice becoming more popular than blended juices. The blended juices do have advantages, however. First is the cost, where a gallon of pomegranate typically costs 5–10 times that of a predominately apple and grape pomegranate blend. The second factor is the taste; the addition of apple and grape juices makes the overall blend less bitter.
These factors mean that pomegranate juice blends are pretty common in supermarkets, and if a pomegranate juice product is labelled as a blend with apple and grape juice, the consumer can expect to pay less than the cost of pure pomegranate juice.
The issue
If pure pomegranate juice is being purchased, both consumers and processors must ask themselves the question, what if lower cost juices are added and they are not mentioned on the label? The appeal to the growers or distributors is obvious; they can charge $30-60 for a gallon of juice that is only worth $10-20.
To discover how this may happen, we must first consider which parts of the world the pomegranate has traditionally grown. Most pomegranates are grown in Iraq, Syria and Iran stretching north through to a number of the southern, former Russian states such Georgia and Armenia. All of these countries have had their own problems in the recent or near recent past, with suspicious food products being one of them. Recent data suggests a very high percentage of adulterated pomegranate juice is coming from this region.
A simple answer to the problem would be to flag these countries exports into the West as suspicious. Unfortunately, due to complexities of the supply chain, this is not that easy, as these exports may be shipped to a distributor in a more trusted country, such as Russia, India or China, and then be shipped onto the States with no ability to trace the original grower. As such, some final products maybe adulterated without the bottler's knowledge.
How can we detect this?
While traceability is still an issue, detection of these fraudulent juices is very important, as effective detection will deter such behavior. Chromatography combined with mass spectrometry has been used to detect marker compounds for both pomegranate and the adulterant juices to good effect.
The issue with these techniques is that they require a certain amount of sample preparation before analysis and the chromatography process itself can take up to an hour. As such, techniques like direct sampling time of flight mass spectrometry can be employed to verify if a juice has been adulterated. The juice, therefore, maybe injected onto a steel mesh and ionized directly into the mass spec, cutting the total experiment down, including sample preparation, to less than one minute.
An example is the addition of grape to pomegranate, which, if this occurs, can be detected by the presence of tartaric acid as it is not present in significant levels in the 100 percent pure pomegranate juice. These techniques, however, do invariably need a lab. In order to take the measurement out of the lab, UV/Vis spectroscopy can be employed for juices with significant levels of antioxidants such as pomegranate or cranberry juice. Unlike lower cost juices, such as grape or apple, pomegranate's high levels of antioxidants produce an absorbance peak in the UV region of the spectrum. This means that UV/Vis spectroscopy can be used by measuring the loss of absorbance in this region as an indication of the extent to which the pomegranate juice has been adulterated. Alternatively, if the juice is a blend, calibration curves can be produced and used as a check that the correct pomegranate, apple and grape ratios are present.
Conclusion
Although fraudsters will always find new ways to adulterate food and beverage products, by employing technologies such as UV/Visible spectroscopy or direct sampling time of flight mass spectrometry, food processors can remain one step ahead. Furthermore, the screening of imported juices does not require highly skilled scientists or a lot of time and money. Going forward, it will be these technologies, when linked to traceability software, which will allow processors to have full visibility over their supply chains and further minimize the risk of economically motivated fraud.