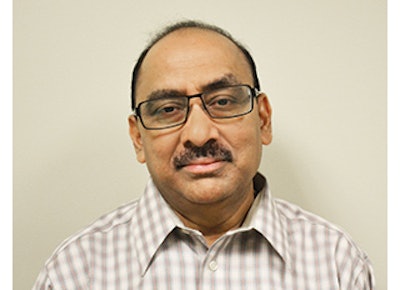 This article originally appeared in the November/December print issue of Food Manufacturing.
The Food Manufacturing Brainstorm features industry experts sharing their perspectives on issues critical to the overall food industry marketplace. In this issue, we ask: What factors are most likely to present food safety challenges to feeding systems, and how can food processors mitigate these dangers?
Feeding systems should follow hygienic standards by focusing on cleanability, product contact usage and cleaning, prevention of microorganism ingress and growth, and contamination from internal and external sources.

Hygienic Design: Product contact surfaces must be cleanable, free of crevices, easily accessible for visual inspection and cleaning, and with no exposed threads or hinges. Avoid sharp internal corners and metal-to-metal joints, other than welding. Product contact surfaces should have acceptable surface finish Ra (0.8 microns and 32 micro-inches) and be free of pits, folds and other imperfections. All surfaces from which liquids and materials may drain, drop, draw or diffuse into the product should be sloped outwards. Support structures must be sealed to the supporting surfaces without any pockets and gaps. Hollow support legs, if unavoidable, should be sealed. Legs should have minimum clearance between the lowest part of the base and floor. Guards and other safety devices should be easily removable with simple hand tools. Drive arrangements should be readily accessible for cleaning and inspection. Permanent metal-to-metal contact joints should be continuously welded and free of imperfections. Static seals and gaskets should be crevice-free and cleanable. O-rings should not have raised surfaces. Dynamic shaft seals should be pack-less type and readily accessible for cleaning and inspection. Air purge seals are preferred as they prevent dust entering the seal. Lubricated bearings and permanently sealed bearings should be located outside the product contact surfaces with clearance for inspection. Flexible connector design should avoid build up at the joints and be easy to disconnect. Wiring and cabling should be located in plastic or stainless steel pipes to avoid dust or moisture.

Materials of Construction: Preferred product contact parts are stainless steel, non-toxic and inert to detergents and disinfectants. Plastics, rubbers and adhesives used for gaskets or seals should be non-toxic and compliant with FDA 21CFR177.2600. Lubricant, oils and greases should conform to FDA 21 CFR. Non-product surfaces should be of corrosion-resistant material, non-absorbent and easily cleanable.

Prevention of Contamination — External: Upstream of a feeder, contaminants such as threads, plastic pieces, metal or ferrous pieces could enter and pose safety risks and damage the equipment. To avoid contamination, install screening devices, metal detectors or magnetic separators.

Prevention of Contamination — Internal: There always is a chance of metal-to-metal contact generating ferrous contamination into the product stream. To avoid contamination, use contact detection systems, FDA compliant plastic rotors or a magnetic separator to capture ferrous particles.