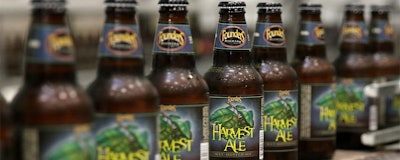 Twenty years ago, Michigan's western coast would likely be considered a particularly unusual place to benefit from beer production.

Although the number of domestic breweries had increased substantially since the 1970s and '80s, the craft beer boom was not yet in full swing nationwide, and the up-and-comers on the east and west coasts appeared to share little in common with western Michigan — a famously politically conservative region hours from Detroit's factories and the Big Ten campuses in East Lansing and Ann Arbor.

But by 1997, Bell's Brewery in Kalamazoo was already more than a decade old, and New Holland Brewing Company had started operations in its namesake coastal town. That same year, college friends Mike Stevens and Dave Engbers quit their jobs to form their own brewery in an old brass works in Grand Rapids, a city that made its name in furniture production.

Two decades later, Michigan boasts one of the strongest craft beer industries in the country, a rejuvenated Grand Rapids rebranded itself from Furniture City to Beer City, and Stevens' and Engbers' brewery, now known as Founders, resides among the giants of the U.S. craft beer segment.

"We are the fastest-growing brewery in the United States," Engbers told Food Manufacturing during a recent visit to Michigan.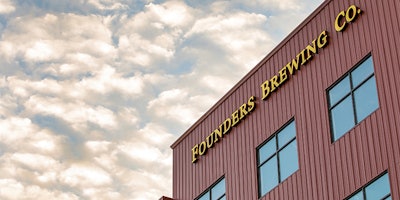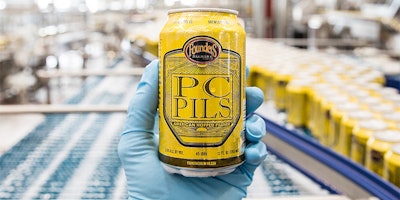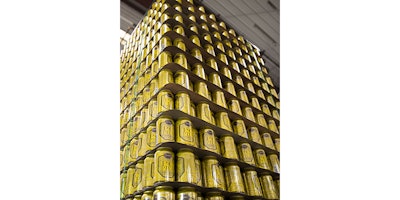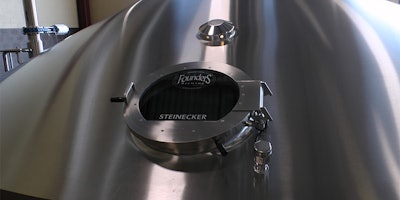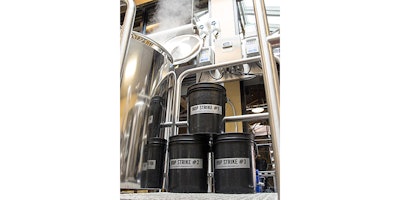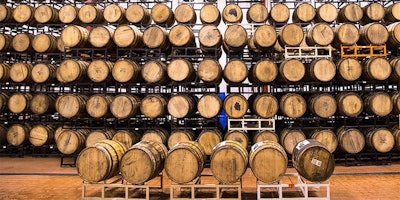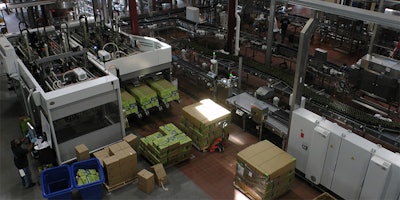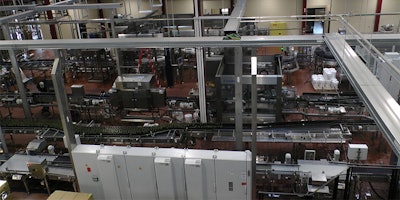 Rough Beginnings

Engbers acknowledged that he helped start the company with no indication that the craft beer sector in the U.S. was about to take off — and he admitted that the nascent brewery almost missed the wave entirely.

Founders lost money in its initial years of existence, when Stevens and Engbers dealt with the threat of bankruptcy and only took home the money they earned as taproom bartenders.

"The first 10 years were very difficult," Engbers said.

With their backs against the wall, Engbers said the brewery decided to try a different strategy. In 2002, Founders debuted a scotch ale, an expensive-to-brew, low-profit-margin, relatively unpopular style, and named it Dirty Bastard — a curious choice in one of the nation's most conservative areas.

"It was true to who we were," Engbers said.

The beer became a top-rated scotch ale and, with considerable help from fans on the internet's craft beer communities, helped put Founders "on the map."

"When our business wasn't doing well, we decided to make the beers that we enjoy and not what the public said we should make," Engbers said.

Production began to climb from more than 1,400 barrels that year to more than 4,000 in 2006. The following year, Founders moved into a former trucking freight warehouse in downtown Grand Rapids.

New Digs

The facility on Grandville Ave. opened with 25,000-square-feet of space, and enabled the company to brew more than 6,000 barrels in 2007.

That would be the last year of marginal production growth for the brewing operation. In 2008, Founders brewed nearly 12,000 barrels of beer; by 2012 it was 70,000, and in 2016 the company churned out 348,000 barrels.

Founders' beer is now distributed to 46 states and 26 countries, and officials expect to make 440,000 barrels this year.

The recent completion of its latest — and likely final — expansion bolstered the downtown brewery to 125,000-square-feet, and with the addition of new fermenters, it will be able to house nearly 1 million barrels of annual production.

Once the company reaches that threshold, it will likely look for additional property on Grand Rapids' west side.

"We can't grow this block any larger," Engbers said of the current headquarters.

Heading Underground

Should Founders add another facility in west Grand Rapids, it would join a current auxiliary space that focuses on Founders' unique barrel-aged series.

The beers made in its "barrel house" are transferred to oak barrels, then stored for months in a former gypsum mine beneath the city.

"I don't know if it's the largest in the world" for barrel-aged beers, Engbers said, "but it's pretty damn close."

Founders helped jump-start the barrel-aging of beer by storing an imperial stout — available without the months-long aging process as simply Breakfast Stout — in former bourbon barrels.

Kentucky Breakfast Stout, which is only available on a seasonable basis, racked up a slew of awards and now headlines a series of five barrel-aged beers, including a cherry ale, imperial IPA, scotch ale and a malt liquor. A sixth variety is slated to be announced later.

Although the barrel-aged series helped establish Founders' bona fides to hard-core craft aficionados, its substantial growth largely stems from a more conventional craft style: the India Pale Ale.

A Lighter IPA

As domestic drinkers increasingly embraced hoppy beers in recent decades, Engbers said that craft brewers instinctively moved toward stronger flavors by evolving from pale ales to India Pale Ales to Imperial IPAs.

Founders was no exception, but as the company's decision-makers grew older, they also decided to make a pale ale that wouldn't make them want to take a nap after a couple of pints.

The result was All Day IPA, which features a lower alcohol content suitable for, as the name would suggest, enjoying a few bottles or cans across the course of a day.

Although Engbers was adamant that Founders doesn't offer a flagship beer, All Day IPA now accounts for more than half of the company's skyrocketing annual output. On a warm June evening in Grand Rapids, cans of the beer reached toward the ceiling of the Grandville Ave. brewery.

Next Steps

Founders' rapid growth comes at a time of significant change for the craft beer industry as a whole.

The segment now comprises more than 10 percent of the overall domestic beer market and climbing, which makes its companies increasingly attractive to industry giants seeking growth in an otherwise stagnant market.

Companies from U.S. staples Anheuser-Busch InBev and MillerCoors to Dutch giant Heineken and Mexican beer brand owner Constellation each invested large amounts in high-profile craft brewers in recent years.

Engbers acknowledged that Founders executives met with larger brewers and private equity firms alike in recent years. Ultimately, however, he said that he wanted Founders to serve as his legacy rather than as a bank investment or "cash-out."

In late 2013, Founders sold a minority stake to Spanish brewery Mahou San Miguel to help their beers reach a global audience. The partnership helps with distribution — all beers are still made in Michigan — but Engbers didn't ruled out adding brewing capacity overseas in the future.

"They care about what they produce," Engbers said of his Spanish partners.

The steep growth of the brewery also significantly changed how the company operates. More than 400 people work for Founders, but the vast majority sell its beer; only a handful of workers monitored the expansive and highly automated arrangement of brewing equipment, bottling lines and shipping pallets during Food Manufacturing's visit.

Unlike the early days, Engbers said, today "everything's automated — we don't really touch beer anymore."

The company also took steps to bolster its supply chain, from helping to increase cultivation of the unique hops used in All Day IPA to propagating the entirety of its yeast supply.

And for the first time later this year, Founders plans to step outside of its western Michigan footprint by opening a new brewhouse and taproom in Detroit.

At a time when the rest of the industry is evaluating its place in the global market, Engbers said that Founders is looking simply for "the next adventure."

"Our job is to brew the best beer we can."