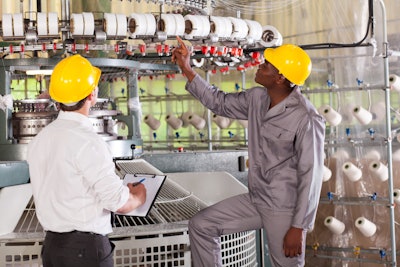 The Fourth Industrial Revolution is here, and with it comes a new wave of technologies that will transform the manufacturing industry. Motivated by heightened customer expectations and fierce competition, manufacturers are beginning to integrate digital solutions that accelerate processes to deliver faster and provide customers with greater transparency into the production and delivery processes. However, most organizations are still only at the beginning of the journey to digital transformation, and manufacturers who want to stay ahead of the competition need to consider introducing solutions that incorporate advanced analytics, automation, and machine learning into their processes.
Trust the Process
Driving organizational change begins with knowing the "as-is" state of processes, and the capability to pinpoint improvement opportunities within existing processes is a powerful one. Process mining, a new field of big data analytics powered by AI and machine learning, leverages existing log-data within IT systems to provide complete transparency into how processes are working in real life, and then to prescribe optimization opportunities, including areas that are ripe for automation. By leveraging these "digital footprints," businesses can eliminate any guesswork and rely on objective, actionable insights that are entirely based on the data at hand. Using process mining technology manufacturers can easily uncover inefficiencies and bottlenecks within processes and focus on problematic root causes, with the capability to zoom in on granular details like material groups and invoice level data, or to transparently filter through specific vendor activities. Process mining directly influences the way products are made, moved and sold by providing unbiased insight to solve hidden problems that manufacturers may not have even known existed.
There are a few good examples of how, by analyzing a production process with process mining software, manufacturers could uncover significant process inefficiencies. There could be cases in which a production order was released too early, resulting in early delivery of a product, which ultimately impacts manufacturers' cash flows negatively. Or, unbeknownst to the manufacturer, required parts could be in short availability, which leads to delays in production, missed delivery dates, and unhappy customers. It's possible that in a high volume of cases an order will arrive and production will begin, only to receive a required adjustment to the product from the customer. Or, manufacturers and logistics providers could be working from different definitions of what an "on-time delivery" actually means - but ultimately customers don't care about definitions, they just want their goods. These are headaches that every manufacturer has dealt with, and when the issues are frequently repeated and compounded they can wreak havoc.
A Deeper Analysis
Traditional data visualization tools are limited in their capability because they depend on the user to focus the search. These KPI driven solutions are useful for tracking metrics in areas where you know you should look, but there's no exploratory function to uncover hidden opportunities. If a user doesn't know where problems exist, the benefits of traditional analytics are limited.
Manufacturing organizations are often made up of different departments with many employees and lots of moving parts, so it's possible for inefficient process variations to go undetected for months, or even years. For example, delivery times have to be maintained on an individual material code basis for each location in order for the production planning team to know when to expect each material to be restocked. If the estimated lead time for a material is too short, a costly "out of stock" situation can arise that upsets customers and frustrates employees, and the root cause of the issue can remain hidden. These inefficiencies that touch multiple departments can hinder manufacturing operations, leading to longer customer wait times.
Beginning Down the Path to Transformation
Process mining technology provides manufacturers a clear view of their current processes, making it easier to identify and then address inefficiencies. Unreliable vendors, frustrating production bottlenecks and delivery delays can all be better dealt with, and logistics between production sites and distribution centers can be vastly improved.
AI powered process mining technology prevents manufacturers from missing out on the full benefits that digital transformation can provide. In order to foster innovative business practices, manufacturers must first embrace the value of complete process transparency that provides them with the ability to discover and optimize any inefficiency, or patterns of inefficiency. Only then can manufacturers confidently continue down the path of digitally transforming their businesses.
Alexander Rinke, is co-founder and CEO, Celonis.