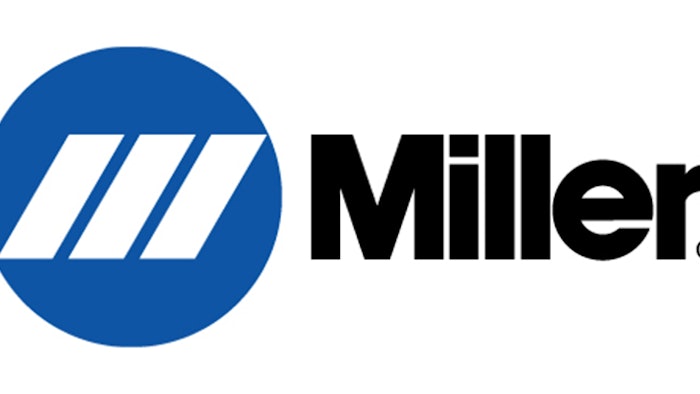 ELGIN, IL — Miller Electric Mfg. Co. LLC, Appleton, WI, is supporting 122018 summer manufacturing camps in the state of Wisconsin with a $10,000 donation to Nuts, Bolts & Thingamajigs (NBT), the Foundation of the Fabricators & Manufacturers Association, Int'l. (FMA). Miller values NBT's mission and demonstrates its belief in supporting the manufacturing industry by making it possible for NBT to provide camp grant funding. The donation will support and allow approximately 200 students, aged 12-16, to be introduced to the manufacturing process from design through production.

The one- or two-week long summer camps have been a successful way of introducing middle- and high-school students to the fascinating, high-tech career choices available to them in today's advanced manufacturing industry. Camps allow students to make something with their own hands, sparking their imagination and encouraging them to consider a career in manufacturing. This summer, NBT will support a record number of 90 camps across the U.S.

"Miller Electric Mfg. Co. believes welding is a key process to the future of manufacturing. We are proud to provide camp and scholarship donations for the young people to connect with a career in such fields.  Welding is a key part to the manufacturing economy, and we need these future leaders to keep it going," said Bruce Albrecht, Vice President, Global Innovation & Technology, Miller Electric Mfg. Co. LLC.

To be eligible for camp grant funding, schools must be able to accommodate at least 12 students at their facility, direct an entrepreneurship camp curriculum, introduce manufacturing processes (i.e. metal fabricating, CNC, machining, welding, etc.), and provide opportunities to tour local manufacturing plants during the camp.

Miller's gift will support the following summer 2018 camps throughout the state of Wisconsin:

•    June 11 – 15: Tech Girls; Lakeshore Tech College; Cleveland
•    June 11 – 15: Toolin' It Summer Manufacturing Camp; Moraine Park Technical College; West Bend
•    June 11 - 14: Make it Real: Imagine, Design, Manufacture; Northcentral Technical College; Wausau
•    June 18 - 22: Silly Boys, Manufacturing is for Girls; Milwaukee Area Technical College; Milwaukee
•    June 1​8 – 21: Nuts, Bolts & Thingamajigs Summer Camp; Gateway Technical Camp, Sturtevant
•    July 9 - 13: Metal Form & Fusion; Fox Valley Technical College; Oshkosh
•    July 16 - 20: FUN with Torches (Welding FUNdamentals); Madison Area Technical College; Portage
•    July 16 - 20: Girls in the Shop; Fox Valley Technical College; Oshkosh
•    July 30 – Aug. 3: Metal Form & Fusion; Fox Valley Technical College; Oshkosh
•    July 30 – Aug. 3: FabCamp; Madison Area Technical College; Fort Atkinson
•    Aug. 6 – 10: Power of Manufacturing; Fox Valley Technical College; Appleton
•    Aug. 6 – 9: Welding and Fabrication; Northeast Wisconsin Technical College; Green Bay

"The most difficult jobs to fill today are those in the skilled trades and engineering," said Edward Youdell, president of NBT. "With majors in machine tool and CNC technology, structural and pipe welding, sheet metal fabrication, engineering, and precision machining technology, these students will be introduced to skilled labor fundamentals that could eventually lead to open positions American manufacturers must fill."

Since 2004, FMA's Foundation, NBT, has awarded over $750,000 in grants to trade schools and community and technical colleges to host summer camps that will lead to careers in manufacturing. For more information visit www.nutsandboltsfoundation.org/camps.