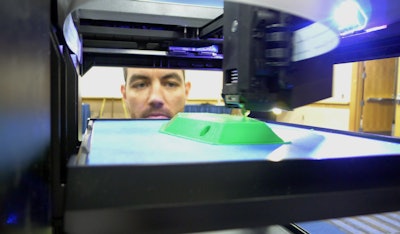 Safety organization UL plans to study the effects of 3D printing on indoor air quality in partnership with two Atlanta universities.

READ MORE: 3D Printing and the Future of Manufacturing

The first phase of the project, led by Georgia Institute of Technology researchers, will assess chemical and particle emissions of 3D printing technologies.

The second phase, conducted by Emory University's Rollins School of Public Health, will examine the potential human health impacts of exposure to those emissions.

"Our 3D printing research underscores the critical convergence of chemical, environmental and human health safety, expanding the safety paradigm beyond the exploration of traditional fire, shock and casualty criteria," said Marilyn Black of Underwriters Laboratories Inc.

The research is expected to be completed next year.