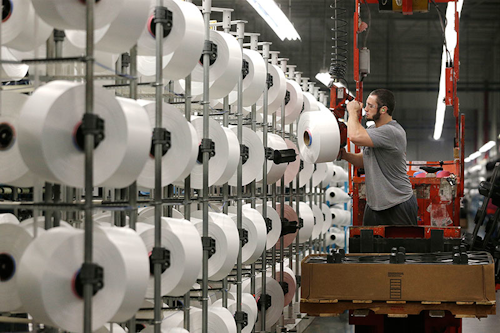 The U.S. manufacturing sector finished 2016 with better hiring numbers but lost jobs overall during the course of the year.

The latest monthly jobs report from the U.S. Bureau of Labor Statistics found that manufacturers added 17,000 jobs in December, with 15,000 of those generated by durable goods production.

The manufacturing segment, however, peaked in January, BLS analysts said, and ended up losing 63,000 positions since that point.

The Labor Department's latest survey also showed job gains of 15,000 in the transportation and warehousing sector in December, while wholesale trade, construction and mining saw little change for the month.

Overall, the country gained 156,000 jobs in December, which translated to an unemployment rate of 4.7 percent. Health care, social assistance and food service led the increase.

The U.S. saw employment increase by 2.2 million positions overall in 2016, but that total lagged behind the 2.7 million increase in 2015.