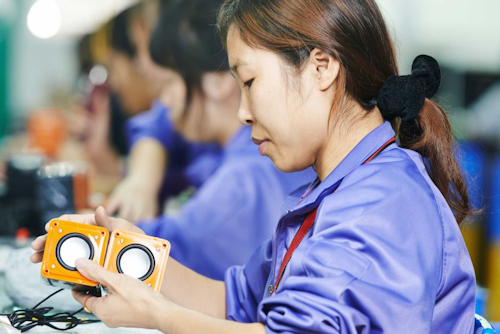 An Australian advocacy group alleged this week that of the 56 electronics companies surveyed for a new report, none could definitively claim that their supply chains provided a living wage to employees.
The 2016 Electronics Industry Trends report, released by Baptist World Aid Australia's Behind the Barcode Campaign, graded companies on their labor policies and efforts to combat forced labor and child labor.
Nearly two-thirds showed improvement since the group's initial report in 2014, but none qualified for an "A" letter grade.
Apple, Microsoft, Acer, Intel, LG and Samsung received the highest grades at B+, but the group cautioned that continued problems among large tech companies show "how much more needs to be done."
The median grade for the 56 companies was a C-, and several companies were downgraded due to transparency concerns.
BWAA advocacy manager Gershon Nimbalker said that although many companies traced employment practices in the latter phases of manufacturing, few could account for the initial stages in mines and processing plants.
"This is the most valuable industry in the world, worth in the trillions," Nimbalker told Australian Broadcasting Corp. "If anyone can afford to ensure they have an ethical supply chain, it's our big tech companies."