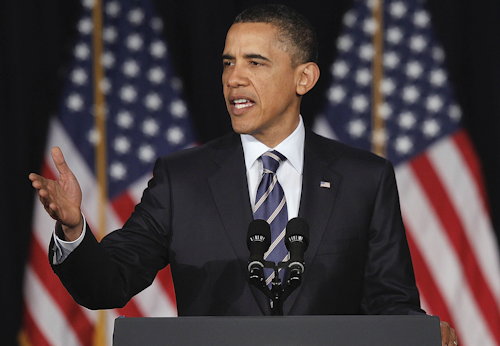 The White House on Tuesday announced a series of proposals in an effort to establish near-universal access to retirement savings accounts.
The initiative, which will be rolled out as part of the president's fiscal year 2017 budget next month, would provide more than 30 million people with access to workplace retirement savings options, the Obama administration said.
The budget would allow small businesses to create pooled 401(k) plans and provide tax credits for small businesses that begin offering retirement plans.
In addition, most employers that do not currently offer a retirement plan would be required to automatically enroll workers in an IRA, and long-term, part-time workers would be allowed to participate in employer plans.
The proposal will also evaluate existing portable retirement plans -- including state efforts and the myRA program launched by the Treasury Department last year -- and develop pilot programs for new plans.
New regulations for retirement advisers, guidance for 401(k) rollovers and efforts to help workers find lost or missing accounts from prior jobs are included in the initiative as well.
The White House noted this week that one in three workers does not have access to a retirement savings plan.
Small business employees and part-time workers lack access at much higher rates, while contractors and temporary workers are also frequently unable to participate in retirement plans.
Although many parts of the Obama budget proposal will face opposition from Republicans who control Congress, reports suggested that retirement reform could generate bipartisan agreement.
Obama called for initiatives to make retirement accounts more mobile during his final State of the Union address earlier this month.
"It's not too much of a stretch to say that some of the only people in America who are going to work the same job, in the same place, with a health and retirement package for 30 years are sitting in this chamber," Obama joked in his annual address to Congress.