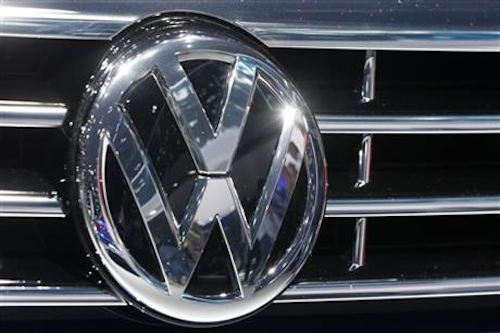 The United Auto Workers union will represent employees at a foreign-owned auto plant in the American South for the first time following a vote late last week.
The union announced on Friday that 108 of the 152 skilled trades employees at Volkswagen's Chattanooga, Tennessee, plant voted in favor of recognizing UAW Local 42 as its collective bargaining representative.
Chapter President Mike Cantrell said that the union would promptly begin discussions with VW on behalf of the skilled trades workers. He added that he eventually expects that the union "will give all of us a voice at Volkswagen in due time."
The UAW narrowly lost a 2014 election to represent the plant's entire hourly workforce amid intense pressure from elected officials in Tennessee, which, like most southern states, maintains a "right to work" law and low unionization rates.
VW later allowed UAW to discuss plant issues under a German-style "works council" model after securing the support of at least 45 percent of workers, but U.S. labor law required exclusive partnership with a single independent union.
A federal filing later showed the union with the support of a majority of the Chattanooga workforce.
"Volkswagen employees in Chattanooga have had a long journey in the face of intense political opposition, and they have made steady progress," said UAW regional director Ray Curry. "We're proud of their courage and persistence."
UAW officials also called on VW to drop a planned appeal of the election; the company instead sought a vote that included all 1,400 of its Tennessee hourly employees.
The skilled trades vote is the first successful campaign to gain representation at a foreign auto company in the South after decades of attempts.
Officials in Tennessee, however, dismissed the results and downplayed their potential impact.
"I think most businesses will see this for what it is," said Republican Gov. Bill Haslam. "The UAW lost the big vote, and then came in and cherry-picked a unit. So I'm not sure this sends a message of a changing tide to the outside world."
A competing VW employee group — the American Council of Employees — also slammed the election as an effort to "subdivide maintenance workers" prior to the vote.
Volkswagen last month vowed to go through with a massive expansion of the Chattanooga plant despite the ongoing scandal over its diesel emissions.