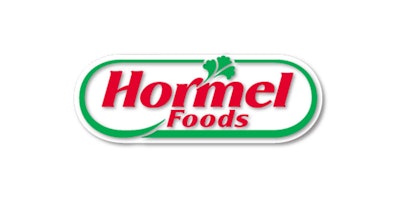 Hormel will pay $550,000 in back wages and hire 37 women under an agreement to resolve allegations of hiring discrimination.

The back wages will go to 403 female applicants that were denied entry-level positions at a hog processing plant in Fremont, Neb., while the 37 hired women will retroactive seniority, the U.S. Labor Department announced last week.

Department investigators alleged that Hormel discriminated against qualified female applicants from February 2008 to February 2009 and failed to keep proper hiring records in violation of standards for federal contractors.

"When contractors accept federal funds, they agree to comply with federal anti-discrimination laws," said Thomas Dowd, acting director of the Office of Federal Contract Compliance Programs. "This voluntary settlement ensures Hormel's compliance and provides a remedy for the affected applicants."

Hormel did not admit liability under the settlement.

"While we disagree with the Department of Labor, we believe a settlement will avoid further litigation and an unnecessary distraction to our business," the company told the Minneapolis Star Tribune in a statement.

Jennie-O — a Hormel subsidiary — earlier this year agreed to hire 53 women and pay $491,861 in back wages to applicants due to gender discrimination allegations.