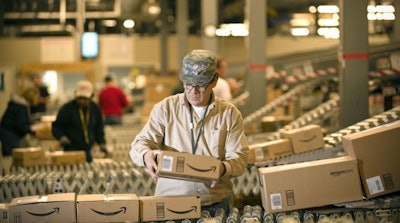 Amazon has made it official: It plans to locate one of its fulfillment centers in the southwest Ohio city of Monroe, bringing more than 1,000 jobs.
Ohio recently approved a 1.39 percent, 10-year tax credit for the project, along with a tax credit for a planned fulfillment center near Cleveland that could employ 2,000 people.
The Seattle-based e-commerce giant says the Monroe center will add to more than 6,000 Amazon employees already in Ohio.
It says associates at the 1-million-square-foot (92,900-square-meter) facility will pick, pack and ship larger customer items such as sports equipment, gardening tools and pet food.
Amazon didn't immediately respond to a request Monday for information on when the Monroe center will start hiring and become operational.
Monroe has more than 13,000 residents along Interstate 75.