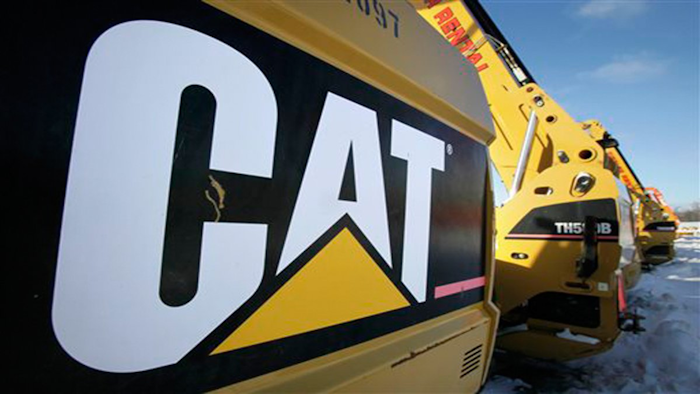 On Monday, Caterpillar announced that Chairman and CEO Doug Oberhelman would retire and be replaced by Jim Umpleby effective January 1. Currently, Umpleby us the president of Caterpillar's energy and transportation group.
Oberhelman has been at the company for more than 41 years, and he became CEO in 2010.
The news of Oberhelman's retirement comes amid the company's struggle to deal with falling sales due to a record low in oil prices and slow economic growth worldwide. 
In a statement, Oberhelman acknowledged the significant challenges facing the construction and mining equipment manufacturer, specifically citing the "slowed or severely contracted" of "the industries served by our customers." 
"Faced with these challenges, our employees have responded like champions. We have improved our market position and grown our field population. Our product quality is at historically high levels, and I believe we are leading the industry in digital capabilities. I am confident that Caterpillar is stronger than ever, with product quality, power, technology and innovation that is the envy of our competitors. Add to that lean and agile manufacturing capabilities and an unrivaled global distribution channel. The future is bright."