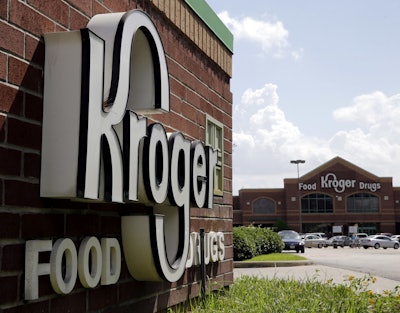 The nation's largest supermarket chain plans to add about 14,000 jobs across its 2,778 retail food store locations. 
 
The Kroger Co. announced Tuesday that each of its stores would hold hiring events between 10 a.m. and 3 p.m. on Saturday, May 14. Interested individuals can apply online and interview for open positions during those hours.  
 
"We have openings across the country for friendly, hard-working associates to join our team," Tim Massa, Kroger's group vice president of human resources and labor relations, said in a statement. 
Kroger said its workforce grew by more than 9,000 employees last year, with most in its supermarket divisions. Many of the current openings are part-time, according to the Associated Press, but Kroger said that the positions are permanent. 
 
Cincinnati-based The Kroger Co. is second only to Walmart among the largest U.S. retailers and also includes Baker's, Pay Less and King Scoopers stores. The company recently acquired Milwaukee supermarket chain Roundy's.