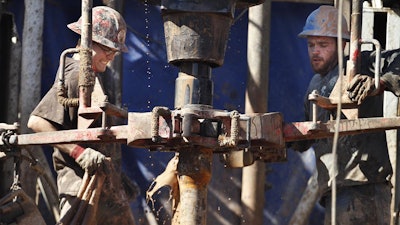 Four Texas companies owe their workers about $1.6 million under an ongoing federal investigation of wage violations in the oil and gas industry.

The Labor Department's Wage and Hour Division this week announced violations of overtime pay standards by Jet Specialties, Frank's International, Stream-Flo USA and Viking Onshore Drilling.

Jet, an oil and gas supply chain company based outside San Antonio, will pay $866,871 — the largest amount of the four — to 321 employees. Labor Department officials alleged that the company failed to pay a required overtime premium to salaried employees and failed to incorporate bonus pay into overtime wage calculations.
Houston-based Stream-Flo was also accused of the former charge and must pay $75,414 to 29 employees, while Frank's and Viking violated the latter requirement. Frank's, also of Houston, will pay $555,351 to 1,760 workers; Odessa-based Viking owes 411 workers a total of $167,646.

"We continue to find unacceptably high numbers of violations in the oil and gas industry," said regional Wage and Hour Division Administrator Betty Campbell. "We must ensure that employers pay workers the hard-earned wages they have rightfully earned."

The DOL initiative sparked more than 1,100 investigations since 2012, which recovered more than $40 million for more than 29,000 workers.