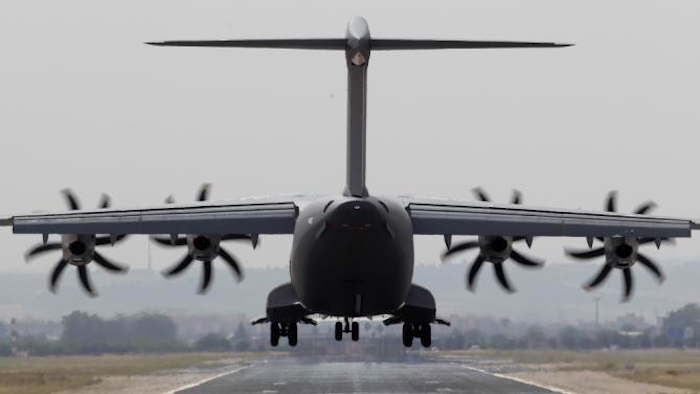 Madrid, Spain — Airbus Defense and Space will restart deliveries of Airbus A400M aircraft after Spanish authorities lifted flight restrictions they had ordered after one of the military planes crashed last month.
An Airbus statement Friday said new production A400Ms were now cleared for flight provided they undergo checks of their electronic units specified by the manufacturer after the May 9 crash near Seville in southern Spain. Four people died in the crash.
Spain, where the plane undergoes final assembly, suspended permission for test flights May 11. It lifted them Thursday. The accident is still under investigation.
Airbus said production for the year is still targeting at least 13 aircraft in 2015.
It said two aircraft due for delivery at the time of the accident will be delivered shortly.