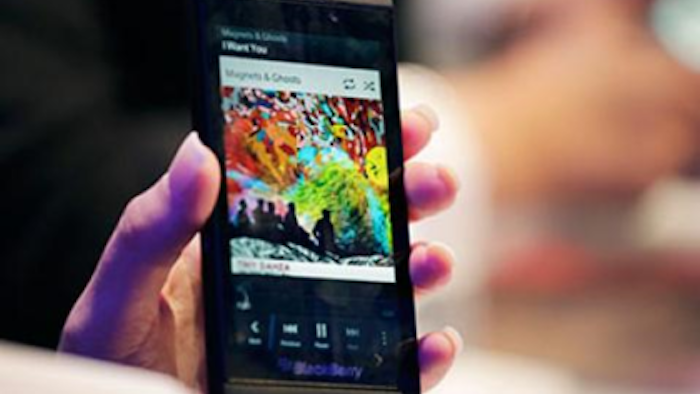 This edition looks at Sony's plans for a comeback, the home battery from Mercedes-Benz and BlackBerry's switch to Android.
SONY PLOTS COMEBACK
Sony was once known as a consumer electronics powerhouse with products such as Trinitron TVs and Walkman audio players, but no longer. The company has shifted its focus from stamping its name on every product to fight for market share and has instead prioritized profitability as No. 1.
Since last year, tens of millions of consumers worldwide have purchased cameras made by Sony — and probably didn't know it. That's because the cameras and sophisticated sensors are tucked inside every new Apple iPhone 6 models and some made by Samsung.
In a USA TODAY report, a Sony executive said that in the past, when faced with heavy competition, Sony would lower prices to maintain market share, even at the expense of profit margins. Now, its chief focus is to boost the bottom line, even if that means retrenching in some markets.
No longer relying on consumer electronic products, the company now relies on its entertainment and financial services division for much of its profits. The new plan puts a lot of Sony's hopes for growth in its imaging sensors business, which are no longer limited to Sony-branded products. Sony formed a joint venture with Olympus to product endoscopes and other medical equipment that use the advance image sensors. Sales to external customers, such as Apple, rose to a near-record $7.98 billion last year, while operating profits in the Devices division reached a record $776 million.
MERCEDES-BENZ HOME BATTERY
Following in Tesla's footsteps, Mercedes-Benz is planning to offer branded battery packs this September in Germany through its subsidiary Accumotive. Just like Tesla's Powerwalls, the battery packs from Mercedes are filled with cells designed with cars in mind and are designed to let solar energy be stored overnight so that homes can draw from the grid during off-peak hours.
According to Accumotive, homeowners can combine up to eight packs — 2.5 kWh each, for a total of 20 kWh — making it available for home or business use. The company might also offer higher-storage options for extremely large users. No word on pricing yet. Tesla's Powerwalls can be combined and scaled all the way up to 10 MWh or more and start at $3,000.
BLACKBERRY ANDROID SMARTPHONE
According to a report from Reuters, BlackBerry is considering using Google's Android software for an upcoming smartphone, acknowledging that its revamped line of smartphones have failed to catch one with consumer and business users. The move might be part of a new focus on software and device management rather than owing the OS from top to bottom for BlackBerry.
Earlier this year, the company showed off a sliding phone at the Mobile World Congress likely using Android. While the move is surprising, BlackBerry has toyed around with Android in the past as BlackBerry 10 OS uses emulated Android apps and BBM Messenger app was released on iOS and Android, as well as integrated its security technology into the Knox software used on Samsung's Android phones.
"We don't comment on rumors and speculation, but we remain committed to the BlackBerry 10 operating system, which provides security and productivity benefits that are unmatched," said the company in an email to Reuters