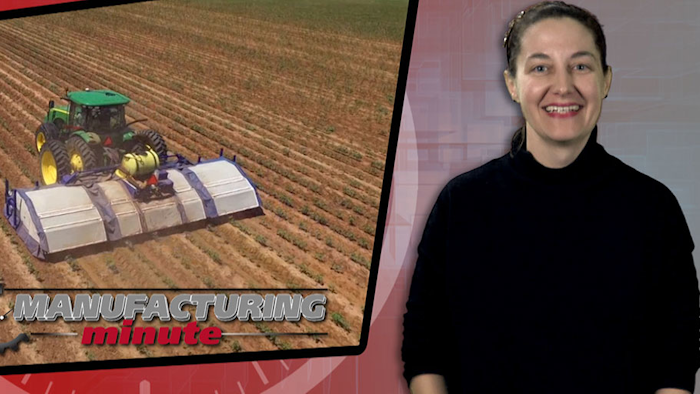 It's no secret that John Deere has been working on autonomous tractors for decades, even long before Elon Musk's Tesla ever existed. And that alone goes to show you that developing a wholly automated farming machine is incredibly complicated, because the job is fraught with unexpected challenges and variables that traditionally only a human can deal with.
So, while many tractors nowadays have automated navigation to assist the drivers, John Deere is imagining a future where their equipment can do much more.
And that's why John Deere recently paid over $300 million to acquire start-up company Blue River Technology.  Blue River is known for making "see-and-spray" robots that affix to tractors. When attached, these robots are able to identify plants in fields in need of fertilizer, pesticides or other inputs that cost farmers big bucks.
Blue River claims that its "precision farming" technology can save farmers up to 90 percent of the volume of chemicals they use with more traditional approaches.
And that claim is exactly why John Deere scooped up the California-based startup. With Blue River's tech, John Deere is betting that its investment in machine learning will help bridge the gap between traditional farming and a more automated agriculture future.