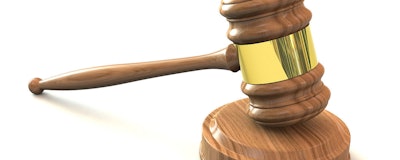 PHOENIX (AP) — A Tempe information technology contractor has been sentenced after pleading guilty to wire fraud for trying to extort $10,000 from a company and then defacing its website by redirecting its home page to a pornographic site.
A federal judge on Monday sentenced Tavis Irvin Tso of Tempe to serve four years of probation and pay over $9,100 of restitution to the victim, a Phoenix company not identified in court records.
Records say Tso provided IT services to the company and used its account to make changes to its website, with the changes preventing employees from using their email accounts and blocking the home page.
Tso then offered to return everything to normal for $10,000 and redirected the home page to a porn site when the company refused to pay.