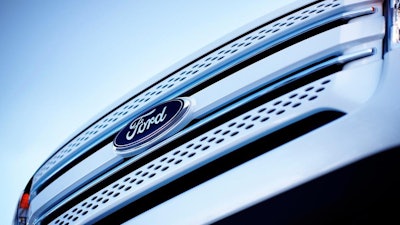 Ford and Indian conglomerate Mahindra on Monday announced plans to explore a strategic alliance in hopes of capitalizing on changes in the global auto industry.

Although the collaboration will focus on product development — including mobility, connectivity, electrification and operational efficiencies — the partnership also seeks to bolster Ford's presence in India and improve Mahindra's reach outside its native country.

The companies will dedicate teams to work together for up to three years, with decisions about future cooperation to be made "at the end of that period."

"Ford is committed to India and this alliance can help us deliver the best vehicles and services to customers while profitably growing in the world's fifth largest vehicle market," Ford executive vice president Jim Farley said in a statement.
Ford currently manufactures vehicles and engines at plants in Chennai and Sanand both for the Indian market and for export. Mahindra, meanwhile, is the only automaker in India to offer a range of commercially available electric vehicles.

Company officials suggested a partnership could leverage the strengths of each automaker. Mahindra managing director Pawan Goenka said that new technologies and increasing sustainability mandates — along with new models of shared mobility in urban areas — provide both a challenge and an opportunity for the industry.

"Given these changes we see the need to anticipate new market trends, explore alternatives and look for ways to collaborate even as we compete and build powerful synergies that will allow rapid exploitation of the exciting new opportunities," Goenka said in the statement.