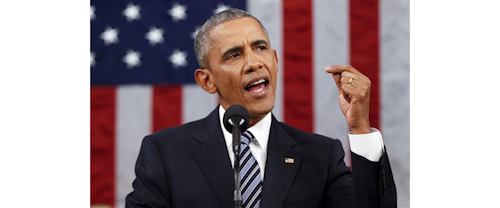 The Obama administration on Tuesday announced a ninth advanced manufacturing hub aimed at developing smart sensors and digital process controls to improve production efficiency.
The Smart Manufacturing Innovation Institute, headquartered in Los Angeles, will be led by the Smart Manufacturing Leadership Coalition in partnership with the U.S. Department of Energy.
The hub plans to use an open-source digital platform to implement new technologies into commercial manufacturing systems and provide easy, affordable access to infrastructure, applications and real-time analytics.
"One should realize that the future's manufacturing jobs are fundamentally IT jobs," said Energy Secretary Ernest Moniz.
The coalition includes nearly 200 partners from industry, higher education and the nonprofit sector and features more than $140 million in public-private investment.
In addition, the institute will operate five centers focused on local technology transfer and workforce development. The regional hubs will be led by UCLA, Texas A&M University, North Carolina State University, Rensselaer Polytechnic Institute and the Pacific Northwest National Laboratory.
The Obama administration also announced competitions for five new manufacturing hubs related to collaborative robotics, tissue biofabrication, chemical processing, emissions reduction and "any topic proposed by industry not already addressed."
The forthcoming hubs, accompanied by nearly $800 million in federal and non-federal funding, will keep the White House on track for its goal of 15 institutes by the end of President Obama's term.
"As proud as we are about the lead in innovation we've developed over the last eight years, we're running up the score," Obama said at the SelectUSA Investment Summit in Washington. "We're not resting on our laurels."