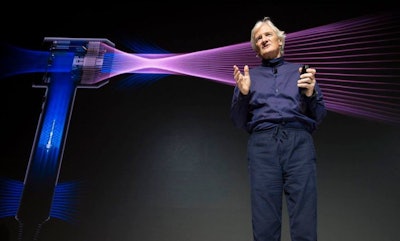 Dyson Ltd., the British company best known for its vacuum cleaners, is working on an electric car that it says will be launched by 2020.
In an email to staff Tuesday, Dyson founder and chief engineer James Dyson said he has a team of 400 engineers and others working on the car.
Dyson recently hired a new chief spokesman, Ricardo Reyes, who used to lead communications at Tesla Inc. It acquired a Michigan-based battery technology company, Sakti3, in 2015.
James Dyson says he's committed to investing $2.4 billion in the project. He wouldn't release details about the vehicle, citing fierce competition in the auto industry.
Dyson has been working on vehicle technology on and off since 1990, when its engineers designed a filter that could trap diesel pollutants.