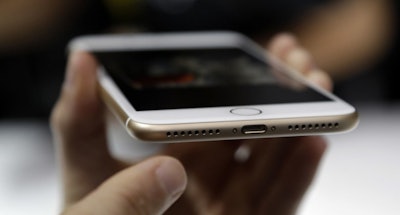 Apple's unconventional smartphone processor strategy is likely helping the tech giant outpace its rivals in the device market.

WIRED this week detailed how Apple moved its chip design in-house in recent years — and ended up with the most advanced processors in the industry.

The company continues to contract its chip manufacturing to outside partners, but unlike rival companies, Apple can tailor its designs to its own devices and a single operating system.

Smartphone competitor Samsung and chip market leader Qualcomm must produce chips that power devices for a wide range of companies. Samsung, in particular, operates largely separate chip and device businesses — and the Korean tech giant doesn't control the Android system that its phones depend on.
Although designing chips is expensive and can be risky, WIRED noted that Apple can customize its ships to its iOS operating system and deliver stronger performance.

Company officials earlier this month highlighted the A11 Bionic chip in its introduction of the iPhone X and touted new capabilities for its smartwatch as well as graphics, video and artificial intelligence.