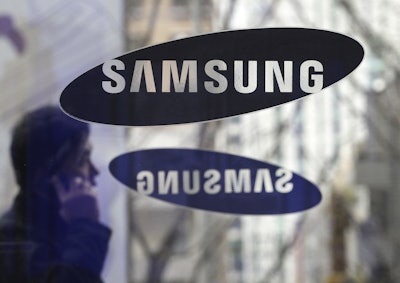 Increasing demand for connected devices and the growth of the Internet of Things is reportedly fueling the select group of companies that make the world's semiconductors.

The Wall Street Journal last week detailed an "unprecedented semiconductor boom" that sharply increased prices — as well as earnings and stock prices — for top chip manufacturers and their suppliers.

The paper noted that prices for the two main types of memory chips — known as NAND and DRAM — climbed by 27 percent and 80 percent, respectively, between July and March, according to data tracked by DRAMeXchange.

The overall chip market, meanwhile, saw $352 billion in revenue last year, which, according to IHS Markit, represented nearly twice the market value from 2003.
The surge primarily helped a handful of large chip makers that dominate the highly consolidated and capital-intensive market.

Intel, which leads the global market due to larger computer chips known as logic chips, saw $55 billion in revenue last year despite missteps in the wireless market.

Second-place Samsung — which leads the memory chip segment — saw its stock price surge in recent months despite high-profile safety problems with its Galaxy Note 7 smartphones.

Analysts told the Journal that prices are expected to moderate later into 2017, but the overall trend will likely continue; the number of internet-connected devices is expected to jump from an estimated 8.4 billion this year to 20 billion by 2020.