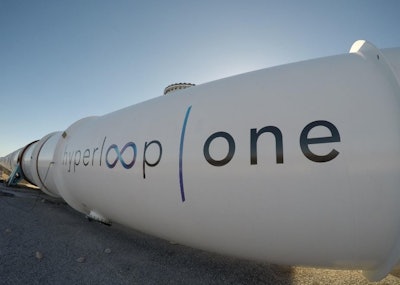 Hyperloop One earlier this month touted a key milestone in construction of its test track for the ultra-high-speed transit system.

But reports noted that the company is already behind schedule and that its track in the Nevada desert — called DevLoop — would not be able to evaluate a Hyperloop system at its intended speed.

Officials from the California company — one of several hoping to bring Elon Musk's 2013 Hyperloop proposal to life — said that installation of the test track's tubes was complete as it unveiled 11 potential routes throughout the U.S.

Hyperloop One tested its propulsion system last year and aggressively touted its efforts to pioneer a large-scale Hyperloop system, which would move passenger pods through low-pressure tubes at extremely high speeds.

Last week, however, The Wall Street Journal reported that the company already missed two deadlines for the DevLoop demonstration and now hopes to debut the new track in the first half of this year.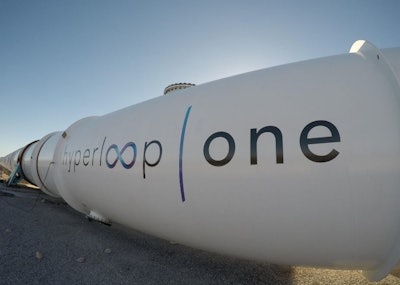 In addition, the DevLoop track was reduced from its original goal of 3,000 meters — which would have allowed a prototype to reach the nearly supersonic speeds touted by Hyperloop proponents — to just 500 meters.

Company officials defended their ambitious timetable and said that an expanded track and full-speed demonstrations would be added in coming years.

"We're not building an app," Josh Giegel, the company's engineering chief, told the paper. "It takes more money and time and physical space to build what it is we are building."

But the adjusted timetable follows a spat between company leaders last year and comes amid skepticism from some industry experts about the massive logistical, technical and funding challenges of the system.