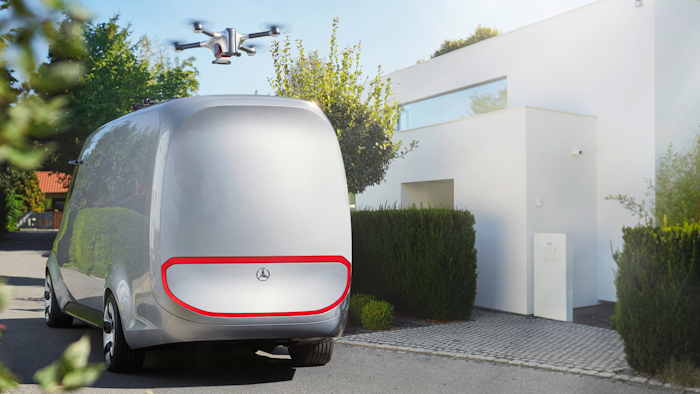 Mercedes-Benz Vans this week announced the acquisition of a stake in a Silicon Valley drone startup in hopes of pioneering a revolutionary delivery model.

Daimler officials disclosed the deal as part of the automaker's adVANce initiative, unveiled at an event in Stuttgart, to add logistics capabilities to its van manufacturing operations.

The strategic initiative includes an investment of $563 million over five years in Matternet, which develops aerial drones and autonomous flying software.

Daimler hopes to capitalize on the growth of e-commerce — particularly for food and other everyday products — as well as increasing urbanization and the proliferation of connected technology.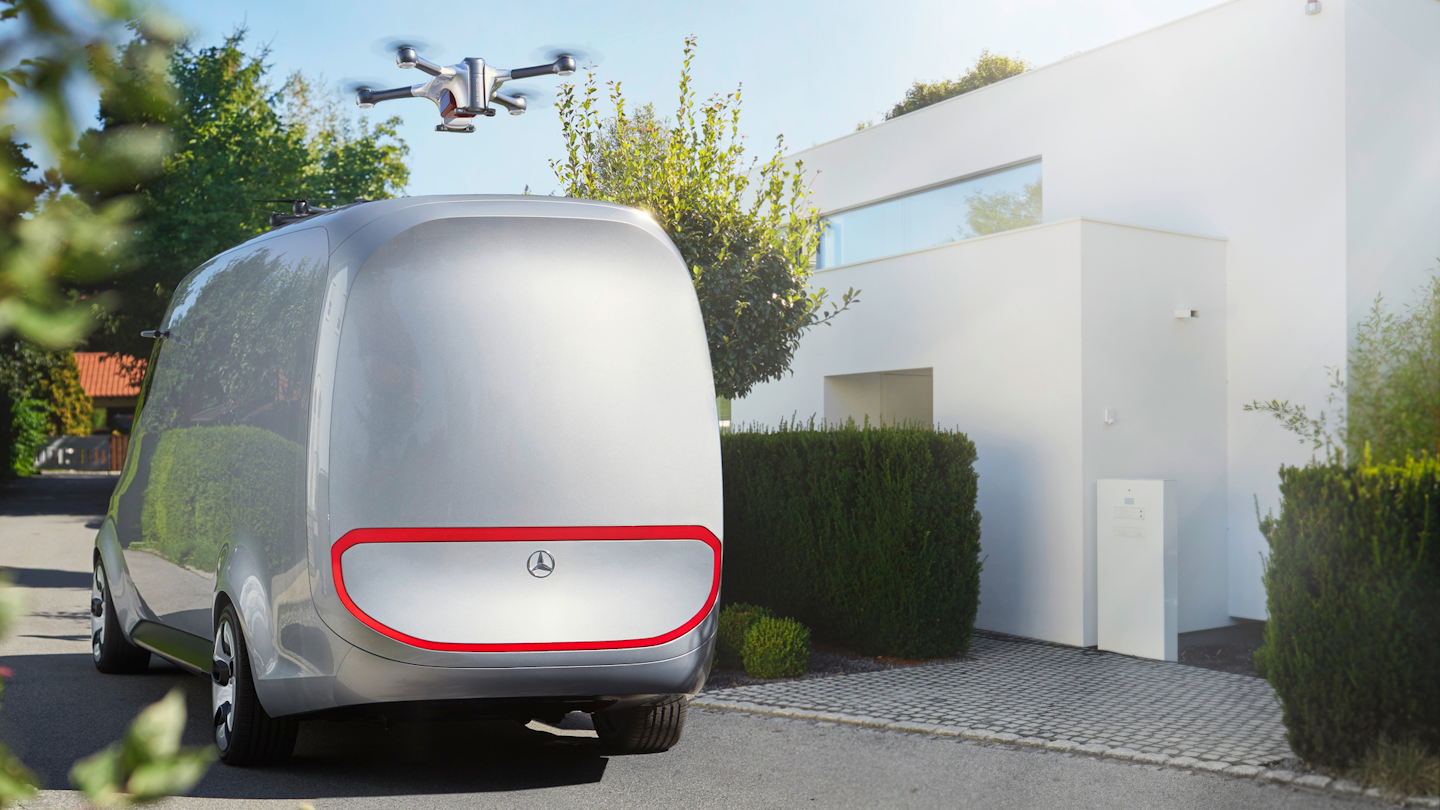 "We provide transport solutions for the digital age and evolve the van into an intelligent, interconnected data center on wheels," said Mercedes-Benz Vans chief Volker Mornhinweg.

The two companies' "Vision Van" study foresees an all-electric van with a fully automated cargo space and Matternet delivery drones that can autonomously navigate from the van to nearby homes and businesses.

Matternet developed technology to integrate its drones with the van's roof — which enables landing, cargo loading and battery exchanges — and harmonize with Mercedes-Benz software.

Officials said that the project would ease the burden on delivery drivers, make delivery systems significantly more efficient and sharply reduce costs.

"We are driven by a common vision to automate last-mile logistics, which today is the least efficient and most expensive part of logistics," said Matternet CEO Andreas Raptopoulos. "Through this partnership, we are building solutions that will dramatically reduce the time and cost of on-demand delivery."