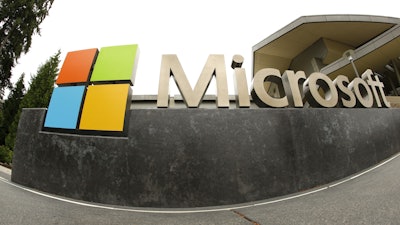 Microsoft last week announced the acquisition of Solair and heralded its potential to bolster the tech giant's Internet of Things services. 
 
Microsoft officials noted that Solair built its IoT operations on the Microsoft Azure cloud computing platform and that integrating its services with Microsoft's IoT systems would "help businesses in any industry utilize IoT to run more efficiently and profitably." 
"Solair shares our ambition for helping customers harness their untapped data and create new intelligence with IoT, and this acquisition supports our strategy to deliver the most complete IoT offering for enterprises," Sam George, partner director of Azure IoT, wrote in a blog post announcing the transaction. 
Terms of the deal were not disclosed.
 Solair, based near Bologna, Italy, developed IoT solutions for clients in the manufacturing, retail, food and transportation sectors.  
 
Microsoft particularly pointed to its work with fellow Italian company Rancilio Group — which allowed remote monitoring of Rancilio's espresso machines — and with production monitors for numerous Japanese manufacturers. 
 
Solair officials, meanwhile, said that the deal would help "bring the power of IoT to new and unique customer scenarios." 
"I'm confident that Solair's technology and talent will be able to make an important contribution to Microsoft's Azure IoT Suite and Microsoft's broader IoT ambitions,"wrote Solair CEO Tom Davis.