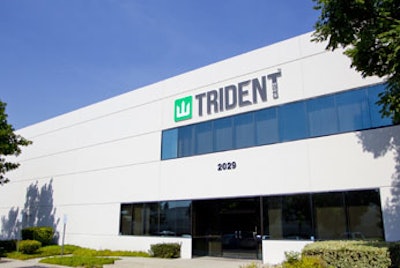 Rancho Cucamonga, Calif. (Manufacturing.net) — Trident Case today announced plans to move 50 to 75 percent of its manufacturing operations from China to southern California in 2014. To that end, the company had previously acquired a 42,000-square-foot manufacturing facility in Rancho Cucamonga to facilitate the expansion.
The Ontario-based manufacturer of mobile device cases began operations in 2010, with a 2,000-square-foot manufacturing facility in China. Since then, the company has grown to 111,000 square feet.
The Rancho Cucamonga facility is now running at 25 percent capacity, and Trident Case hopes to bring that number to 100 percent by the end of summer 2014. This process will add 75 new jobs at the facility.
In a statement, Lip Yow, the company's president and founder, said: "Manufacturing in the U.S. can be challenging. Labor, utilities, infrastructure and regulations are all more expensive here when compared to China. However, there are substantial benefits to manufacturing in the U.S., including tax benefits, significant time and transportation savings, and greater quality control and speed to market."
"Our suppliers of raw materials and their suppliers, our transportation providers, the Cities of Rancho Cucamonga and Ontario, and the State of California, all benefit. For these reasons and many others, Trident Case plans to grow its Proudly Made in the USA portfolio of products, providing additional economic opportunities for Americans," he added.
The company says that by locating manufacturing in the U.S., its air freight shipping costs will be reduced by 60 percent. The company is also working with California Manufacturing Technology (CMTC), a non-profit program that provides expertise in how to manufacture efficiently. A local Foreign Trade Zone provides a reduction in costs when importing and exporting.