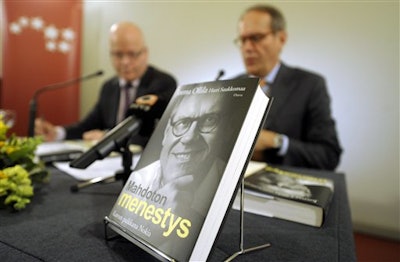 HELSINKI (AP) -- Ex-Nokia CEO Jorma Ollila says the former No. 1 mobile phone company made several mistakes at its peak, including failure to predict changing customers' needs.
In his autobiography, which translates from the Finnish as 'An Impossible Success', Ollila concedes that after 2001 the Finnish company was unable to sustain its role as the main innovator in the wireless industry. Several of its models flopped and it failed to sense popular trends such as folding clamshell handsets and touch screen models.
Ollila said Thursday at the book publication that Nokia became "painfully aware" that its cellphone platforms lagged behind U.S. software and the challenges posed by the iPhone.
He also described the planned sale of Nokia's smartphones and services to "arch rival" Microsoft as "dramatic and brave."