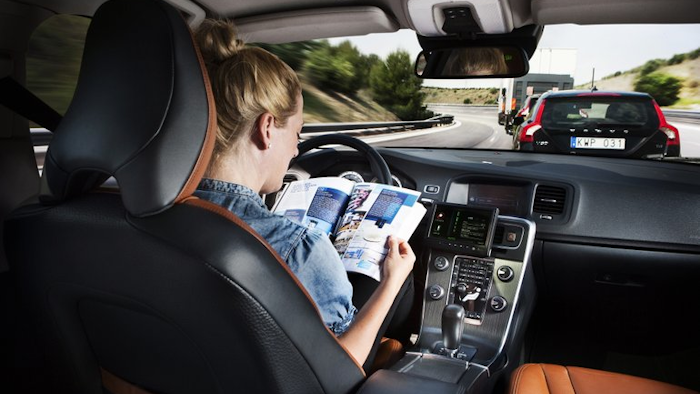 One hundred people will get behind the wheel of self-driving Volvo cars in 2017 for the first public test of the Swedish automaker's Drive Me system.

The test will place individuals in the driver's seats, which would automatically move through streets cleared of traffic and pedestrians in Volvo's hometown of Gothenburg.

The Drive Me system, now in its second year, utilizes sensors, cloud-based positioning systems and intelligent braking and steering technology so cars take over every aspect of driving.

Volvo officials added that the cars include fault-tolerant systems that establish a vehicle as "safe, robust and affordable for ordinary customers."

When the autopilot option is not available – including inclement weather, technical problems or reaching a destination – the system would prompt the driver to take over control of the vehicle. If the driver does not respond for any reason, the car would bring itself to a stop.

The system would also include independent backup systems for many technical functions. That's because the driver would likely be unprepared to react if, for example, initial braking by the automatic system were faltered.

"We are entering uncharted territory in the field of autonomous driving," said Volvo Senior Vice President of Research and Development Peter Mertens in announcing the test.

Although the Gothenburg test puts Volvo ahead of self-driving competitors such as Audi and Mercedes-Benz, observers warned of a large gulf between a single demonstration and regulations and infrastructure capable of handling self-driving cars for sale to the public. Experts, however, predict the technology should be common on roads within 15 years.
ENTRIES OPEN: Establish your company as a technology leader. For 50 years, the R&D 100 Awards, widely recognized as the "Oscars of Invention," have showcased products of technological significance. Learn more.