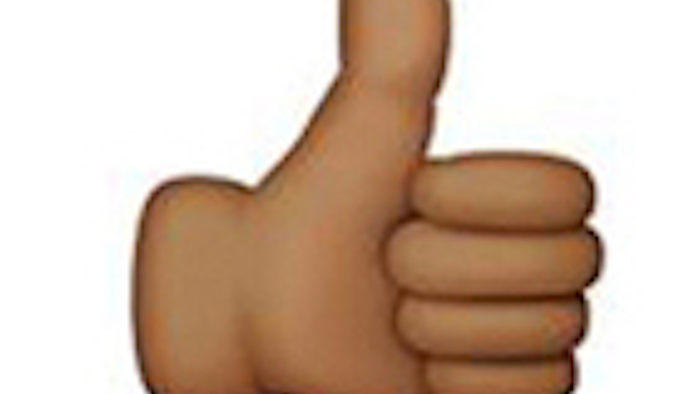 More than a year after an Internet outcry about a lack of racial diversity among Apple's emojis, users looking to punctuate their texts with tiny cartoon people will soon be able to select from a variety of new skin tones.

Apple officials said the next update to its operating system for the iPhone and iPad will include a man, woman and a "thumbs up" icon in six different tones. The update, which is set for release later this year, will ultimately include some 300 new emojis.

The changes to the Unicode system, which sets standards for the pictures, would "update the standard so that it better represents diversity for all of us," according to an Apple spokeswoman. Unicode used the Fitzpatrick scale for skin color classification to generate the new tones.

The tech giant originally pledged to diversify its emojis last year after an online petition noted the icons largely depicted Caucasians and had "a staggering lack of minority representation."
ENTRIES OPEN: Establish your company as a technology leader. For 50 years, the R&D 100 Awards, widely recognized as the "Oscars of Invention," have showcased products of technological significance. Learn more.