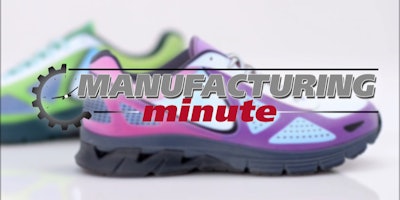 Additive manufacturing is a young yet rapidly growing industry, and it could mean big changes within the industrial and manufacturing sectors. Well, Stratasys' (the manufacturer of some of the world's most well-known 3D printers) might have just made the biggest leap forward yet with the debut of its J750 3D printer. What makes the Stratasys J750 3D printer so exceptional is that fact that it can print 360,000 colors on a combination of six different metals. 
Now, that might not sound something worthy of adjectives like "breakthrough" or "revolutionary," but it is. Keep in mind that most 3D printers on the market can currently only just print one type of material.

Other 3D printers (including OtterBox's for example) take days to print, paint and put the finishing touches on a multi-colored smartphone case. Well, according to TechRepublic, the J750 3D printer can now print in 30 minutes what it takes OtterBox 3 days to print. Also, by being able to combine multiple materials into its prints, this 3D printer (using a Polyjet technology analogous to inkjet printing) can make whatever it prints have varying strengths and textures. Oh yeah, and colors — like 360,000 colors that can even create complex patterns such as wood grain, plaid or even animal prints.
SO, WHAT DO YOU THINK?

Do you think this printer could make waves throughout the additive manufacturing industry? Is the J750 something you'd like to have on hand for quickly producing spare parts or fixtures on the plant floor?

Email us or comment below.