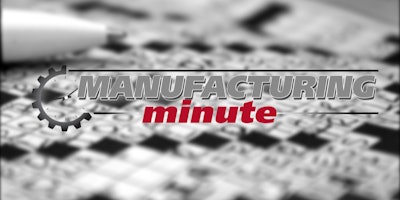 Automation and artificial intelligence are increasingly helping high-tech manufacturers bolster their efficiency and performance. But getting computers to understand human language remains a significant hurdle to machine learning.
Researchers from the University of Cambridge, New York University and the Université de Montréal, however, could have a solution. They designed a novel platform — with the help of numerous dictionaries and Wikipedia — that can interpret words, phrases and sentences to more accurately solve clues in crossword puzzles.

Researchers say the system could eventually enable machines to retrieve information more quickly and even interpret dialogue in its proper context. They've also made their work freely available to others to continue developing the technology.
SO, WHAT DO YOU THINK?
How could better machine learning help improve manufacturing processes? Could this sort of artificial intelligence pose unintended consequences?

Email us or leave your comments below.