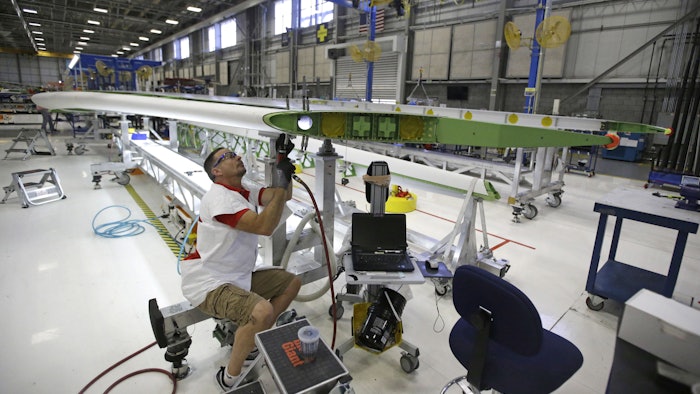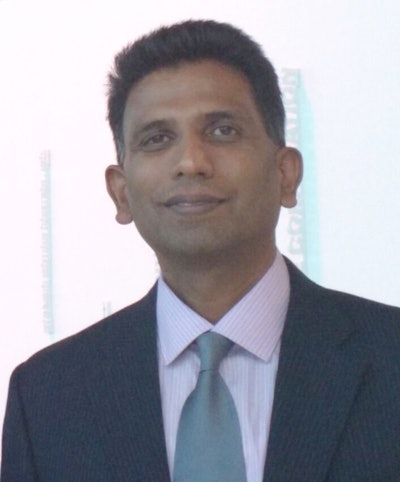 We are in the midst of another industrial revolution, and the rapid rise of smart products and advanced technology is pushing business owners to quickly decide how they will adapt to the new landscape before it's too late. Industry 4.0 will surely reshape the manufacturing industry, and companies all over the world are preparing for it. In fact, to help support new advancements in manufacturing, President Barack Obama announced more than $290 million in public-private investments for two new Manufacturing Innovation Hub Competitions.
As the fourth industrial revolution approaches, one of the concepts disrupting the manufacturing world is the convergence of IT (information technology) and OT (operational technology). Operational technology supports physical value creation and manufacturing processes, such as the devices, sensors and software that are required to monitor and regulate the operation of manufacturing plants and equipment. Information technology combines all necessary technologies for information processing. While this shift in the industry may have many on edge, this convergence will fill many of the gaps that currently exist.
A Brief History of IT and OT in Manufacturing
The manufacturing technology landscape relies on two main pillars: physical systems and cyber systems. Physical systems refer to the operational technology that support manufacturing processes by controlling and monitoring plant and equipment, and cyber systems are synonymous with the information technology that enables processing of manufacturing information. Traditionally these technologies have been developed in silos because they were managed by two separate departments meant to achieve different objectives. While IT was managed by the Chief Information Officer, OT was primarily developed and deployed under the leadership of the Chief Operations Officer.
There was more synergy and advancement possible in all the systems under the umbrella of IT due to the rapid advancements in transactional systems and because these systems were meant to reduce cost, enhance speed and save time. On the other hand, OT was viewed as an enabler that provided better control and longevity of technology, and as a result shouldn't be changed frequently. Rapid changes in physical systems were neither technologically possible nor economically viable. However, with recent advancements in technology related to smart devices, sensors and IoT and changes in data transfer protocols, convergence of IT and OT is achievable and can also be justified with quantitative business benefits. IT and OT convergence is an inevitable milestone for smart manufacturing and the current industrial revolution, expanding the horizon of manufacturing technology.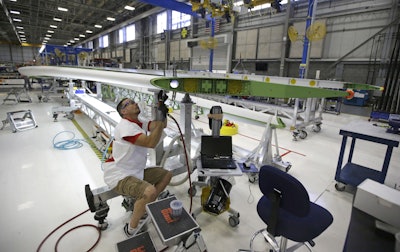 How Can companies Implement IT and OT Convergence in the Most Beneficial Way?
The answer lies in the creation of an industrial digital canvas that will help converge IT and OT and also help manage both through a common platform. This digital canvas will seamlessly connect manufacturing processes to information from enterprise systems and control systems, thereby making the whole integration process-centric. With such an integration, the control will lie with processes and technology will play its expected role of being an enabler.
Here are the key components for creating an industrial digital canvas:
Workflow Analysis and Digitization: Since workflows will form the backbone of a digital canvas and will help evaluate any future changes, all the processes from enterprise to manufacturing should be analyzed to check for redundancy and overlaps. Once these improvements have been identified, the workflows should be documented in a digital format so that all future changes are controlled, validated and easier to apply.
Ownership: As mentioned earlier, one of the reasons why IT and OT developed in silos is because these were owned by separate organizations with different goals. With the two combined now, the IT and OT organizations will need to collaborate to establish new ground rules and a common governance model for changes in the technology landscape to avoid any divergence in the future. Due to the responsibility of profit and loss that falls on the plants in some organizations, longevity will still be an important decision-making factor. All IT changes should therefore provide agility as well as longevity.
Change Management: The initiatives around creating this digital canvas should also include change management activities that will help get early buy-in from end users, train these users on the new systems and enable them to use available data.
Once a digital canvas is created, the execution systems will be the 'informational' reflection of manufacturing processes and the organizations will gain access to real-time actionable insights. This information will provide a connected view where operational data from the shop floor can be linked to transactional information and vice versa.
How Can Companies Maximize Benefits from this Digital Canvas?
Once IT and OT are converged, the organizations will be empowered with a digital foundation that provides a process-centric integration of systems. However, to achieve maximum value, data analytics is vital because this landscape will provide huge volumes of connected data.
Analytics is only as good as the source of its data, so if a company's current landscape is only able to provide pockets of information, the insights will have limited impact as well. Manufacturing analytics data should ideally come from multiple sources: machines, employees, systems and, of course, processes which provide the majority of the data in manufacturing. A digital canvas will provide organizations the opportunity to analyze information from all these different sources in cohesion with enterprise data. Also, since the processes and information are now integrated, the benefits from analytics can be maximized if data analytics is coupled with process simulation. Process simulation models will provide more agility in managing and validating processes in real time. Adding data analytics on top of these process simulation models will help gain better insight from the information that will now be available and thereby provide extreme operational excellence and flexibility.
About The Author: Sudhi Bangalore is the head of Smart Manufacturing and Aftermarket Services Transformation group, Wipro Limited. Sudhi has over 14 years of experience in industrial engineering and business operations across various industry segments.